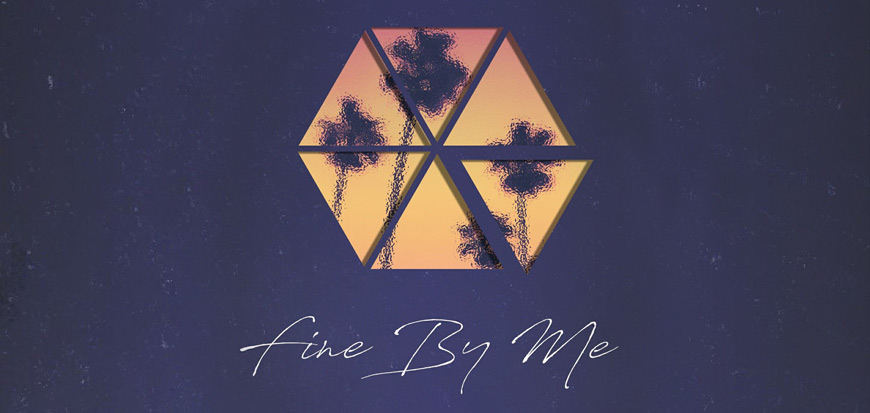 Johnny Gr4ves Collaborates on Original Tune with Remix Contest Winner XFER
Johnny Gr4ves is a rising artist who wanted to use SKIO to reach a new audience while promoting his brand, growing his following and engaging new fans with legal remix opportunities for his song Say Yes.
His producer and manager Konrad OldMoney previously ran a remix contest on SKIO and Johnny liked the winning remix so much that he decided to track down the producer, XFER.
Johnny and XFER ended up collaborating together as a result of connecting on SKIO through the remix contest. Now, they want to show Fine By Me to the world and release it on SKIO so other producers can remix it (coming soon!).
Listen to "Fine By Me" on Spotify here: https://open.spotify.com/track/3e4LNULDaJcMWQ8NCI7VgN.
We asked both Johnny and XFER a few questions about their creative process and their collab.
Johnny Gr4ves
Q: Tell us about your solo songwriting process. Do you start with a vocal hook first?
Usually, I have a concept in my head that I want to explore; it tends to be a cool phrase or a couple words that catch my attention.
From there, I build around the idea to write the song, but I think the lyrics play just as much of a strong part as the hooks do.
Q: Has your songwriting evolved since you started?
I would definitely say yes! I'm more than 200 songs deep in writing, and now that I've had the experience to write for other artists and with producers, I've had the chance to pinpoint what works for me, and expand on that to the highest degree. It feels great to see that every song is a step forward; I'm always about progress.
Q: How did you connect with XFER, your collaborator on Fine By Me?
I met XFER through the Say Yes remix competition; back then, we were both pretty green, but I heard insane creative content through his remix, and I just had to contact him.
From then, we've been working on track after track. XFER is a beast!!
Q: Tell us about your experience collaborating with XFER after he won your remix contest.
Well, since I write in abundance, I had a few demos lying around that I felt XFER could recreate and make even better. The first couple tracks that we did were basically done to learn how to communicate and share our ideas; since XFER is in Spain, and I'm all the way in Western Canada, we had to accommodate time as well as XFER's school schedule.
We actually started out emailing each other, but the more we collaborated, we started messaging each other back and forth. XFER would normally throw some ideas or rough demos of our tracks on a private link, I would then send through notes through text and melody ideas through files created in the little voice recorder thing.
Q: How important is collaboration for you as an artist?
I think collaborating is what opens a lot of doors for an artist; you're working with a completely different circle who has their own line of connections and talent. On top of that, just the sheer amount of ideas that two minds can create blows my mind! I truly believe that when people work together, the possibilities are endless.
I think it's really important for producers on the platform to know that they shouldn't be afraid of reaching out to the vocalists or even the other way around! It's quite amazing to build off of each other and that is only possible if there's contact, so take that leap of faith and just watch what will come out of it.
XFER
Q: Tell us about your experience collaborating with Johnny after you won his remix contest. How did your collab work from start to finish? What tools did you use to communicate? How did you use them? How did you send files back and forth and manage the whole process?
Collaborating with Johnny has been amazing, it's opened me up to producing all sorts of different genres of music, although Fine By Me isn't that far off what I would have usually been making and we've been working constantly since February on different tracks.
As always with Johnny, he'll send me demos of his vocals over an instrumental of another song and he'll give me a few ideas, and I would then execute them with some of my creativity too. Once the main track is finished, Johnny will re-record the vocals and voilà, finished collab.
Q: Are you open to the idea of putting your collab track up on SKIO for remixing?
Absolutely! I've always wanted to hear other people's interpretations of my music. I remember hosting a remix contest on SoundCloud a couple years back and only three people participated, but I was still intrigued by the remixes (even if they weren't great). I'd certainly love to have my own remix contest on SKIO one day!
Q: How important is collaboration for you as an artist?
Sometimes if I'm making music without anyone else collabing with me, I'll make a track and think it's great. One week later, I'll hate it and realise I was deluded when I released it publicly. When you collab, you have a second set of ears to tell what's right and what's awful. So to me it's pretty important.
---
Are you a producer? Check out our remix contests, download high quality stems and work your magic for the chance to win some amazing prizes!
---