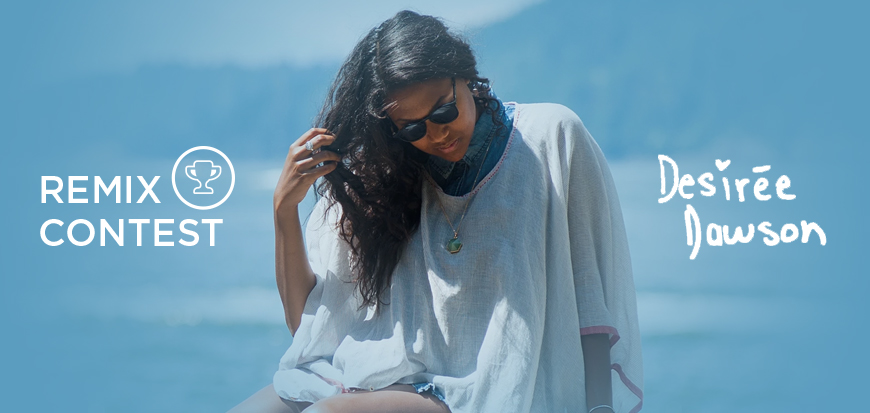 Desirée Dawson Remix Contest Winner Announcement
Our talented community created so many great remixes that Desirée Dawson and her producer Konrad OldMoney had a very hard time picking the winners. Big ups to everyone who entered for producing some incredible work!
Vintage Currency will be doing an official release of the winning remixes plus a few others, and this is a testament to the level you brought to this remix competition. Well done guys - you crushed it!
Congrats to our winners:
Grand Prize Winner

First Place - Wyomi (Sweden)
The winning remix is an electronic track that combines killer chops and a pitch shifted vocal. The clean sound combined with the simplicity of the mix and catchy beats made this one the winner. These guys put their own little spin on the track and the judges loved it. Listen, like and comment on this track and show Wyomi some love!



Runner Ups
Second Place - Sampet (Spain)
The second place remix is a trap/soul masterpiece that keeps the original vocal intact but adds some subtle instrumentals in the build up. The drop comes in HARD with huge trap beats and an irresistible synth hook. Listen, like and comment on this track and let Sampet know what you think!




This remix is, in the artists' own words: "Wild as the Kingston sun." It combines elements of: R&B, Trap, Pop and World Music into a masterful production that adds plenty of grit to the original. We love how they took the track in a completely different direction. Listen, like and comment on this track and give these guys some props for making a dope remix!



---


On behalf of Desirée Dawson, Vintage Currency, Konrad OldMoney, Plugin Alliance, LANDR, iZotope and Future Classics, we want to thank you for participating. There's lots of great remix opportunities on SKIO now and some massive contests coming soon, so stay tuned and watch for our emails!
---