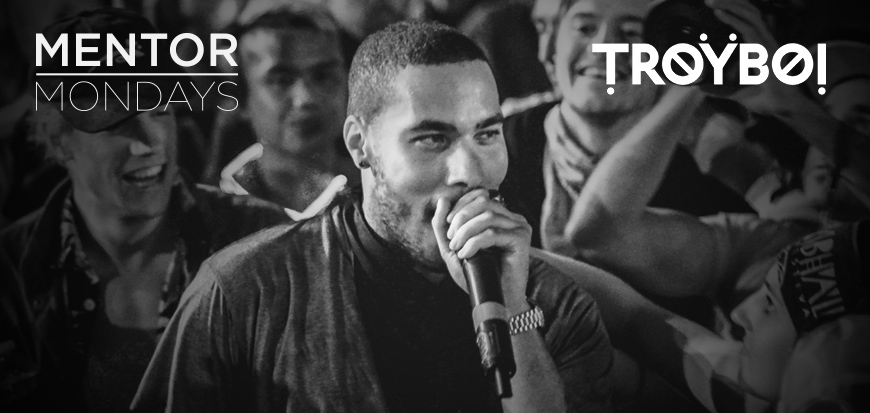 TroyBoi on Collaboration and The Importance of Remixing
A few weeks back, trap king TroyBoi stopped by the SKIO HQ to meet with some Rising producers and share some tips from his own experiences. Listening to what makes this guy tick, how he approaches collaboration and how he stays true to his unique sound was insightful and humbling.
With a quick appearance from Ekali, our Vancouver SKIO Community was left motivated and inspired, but the real magic happened when TroyBoi sat down with us for a one-on-one chat in the SKIO studio. Check out the video below to hear what TroyBoi said about the importance of remixing, his approach to collaboration and more.
Tips
Mix it up with other people's sound. Remix and sample from other artists or a piece of work that inspires you!

Collaborating brings out your hidden qualities. Don't be afraid to start a project with artists who have a totally different style than you, it often helps you shape your own signature sound and style.

Remixing can give life to old tracks through a new generation of sounds. And don't we all love hearing killer edits of our favorite classics?

Surround yourself with good people, who are going to elevate you and give you motivation every day.
Special thanks to our friends at Run The Trap and RENDRD for helping us put this together, if you haven't yet - go show them some love!

Created as a small way to give back to our community for being so awesome, Mentor Mondays is a collection of insights on philosophies, creative processes and tips that you won't find anywhere else. Delivered to you from some of our favorite artists and partners to help you take your career to the next level.
---