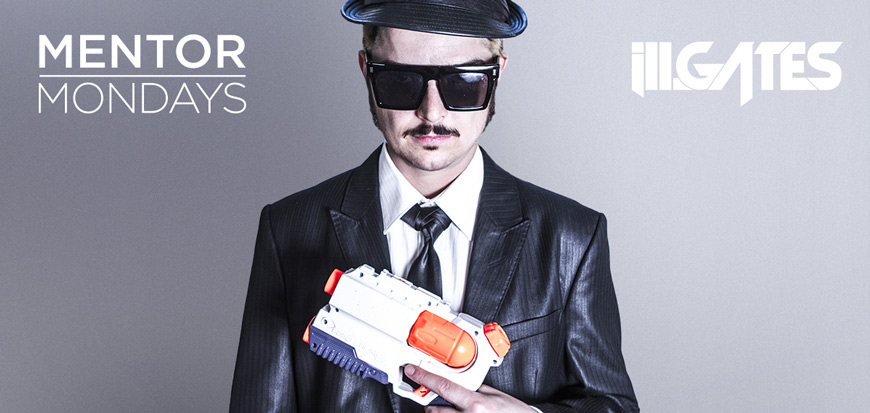 ill.Gates shares tips on how to make more music
For episode 05 of Mentor Mondays we wanted to share some tips from one of the greats when it comes to music education! We caught up with ill.Gates on his birthday at Shambhala last year and he shared some amazing advice on how to speed up your workflow and crank out more music.
At SKIO, we have been fans of ill.Gates from the days of our own YouTube tutorial adventures, but we are blessed to have partnered with the bass music heavyweight for a massive remix contest with a $16,000 prize pack! So listen up and maybe even put these tips to use on your remix for "Flying" and you could win some amazing prizes.
Tips
Break down your process into steps, and see how fast you can complete each step

Taking longer doesn't make it better. Sometimes, your best song will come out really quickly.

Force yourself to be simple

Don't over think what you're making

Created as a small way to give back to our community for being so awesome, Mentor Mondays is a collection of insights on philosophies, creative processes and tips that you won't find anywhere else. Delivered to you from some of our favorite artists and partners to help you take your career to the next level.
Remix ill.Gates on SKIO
---