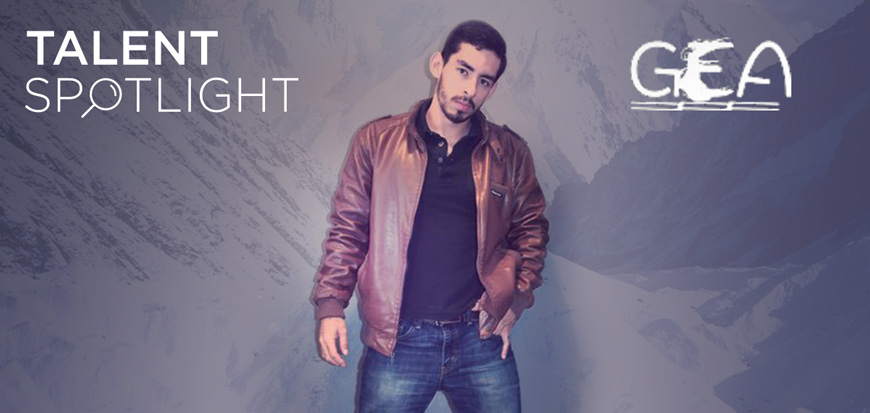 Talent Spotlight: GEA
GEA started producing at just 13 years old, 12 years later, his love of production continues to encourage him to push his boundaries. Not only did GEA complete the challenge of finishing his Pell remix in just three days but he won second place. Check out his smooth, dance-infused remix of "Show Out" below.




Q. Describe your sound… what are your influences? What genres and artists inspire you the most? Why?
A. "My sound it's a combination of pop and EDM. I listen a lot music from the Billboard Hot 100 chart to be up-to-date on popular production styles. That way, I can mix in my own ingredients for a unique sound.
I love listening to and pulling inspiration from Progressive House. The Chainsmokers are my favorite, with a great vibe, spot-on production and a great mix, they're unbeatable."


Q. What tech do you use to produce music? Are there any tools or plugins you prefer to use (Ableton, Logic, Reason, etc)? If yes, why?
A. "I use Logic Pro X for production and Pro Tools for mixing and mastering. Everything I make is in the box (technology is amazing don't you think)? For synths I use the Logic's native plugins and Spire, and for mixing I use Wave plugins."



Q. Describe your process. How do you like to produce music? Do you start with a beat first or instruments first? If yes, which ones, and in what order? Why?
A. "I first look for the main rhythm that fits with the vocals, then I start working on the melody until the vibe is right.
Next I add more instruments (Drums, percussion, bass, keys and more) to give life to the track and when all the instruments are recorded I start production. I might add more instruments/effects to fill in the track but it's not until post-production that I start to choose which ones stay and which ones go.
For instrumentals or club songs I always start with the beat."
"Music connects to the mind, the mind connects to the heart. Music makes you alive."
Q. If you could create and place a billboard anywhere, what would it say and where would it be?
A. "Music connects to the mind, the mind connects to the heart. Music makes you alive."
I would put it everywhere."


Q. What are you working on right now?
A. "I'm working with some young Latino artists to improve our music and to stay up to date. Thanks to SKIO, I'm going to be making lots of remixes- so stay tuned. I might even make music videos to expand my music."
"Remember: our gym is the studio and we need to train our ears."
Q. What are the biggest challenges facing creators today?
A. "Patience. The patience to practice more and the patience to mix properly. Remember: our gym is the studio and we need to train our ears."


Q. Can you share a piece of advice or tip for other aspiring producers about how to create great songs and remixes?
A. "My advice would be to remember these four important things:
Music is related to feelings. If you're happy make a happy song, if you're sad make a sad song.
When you are making a remix, get into the message of the song.
Choose the theme before you start, it will help you keep the vibe of the song.

It can be hard to get noticed as a rising artist. That's why we created Talent Spotlights, to shine light on skilled artists from our community who are doing cool shit we can all learn from. Get to know who they are, what they did and how they've gotten to where they are now. Know someone who deserves the spotlight? Email us: info@skiomusic.com
---