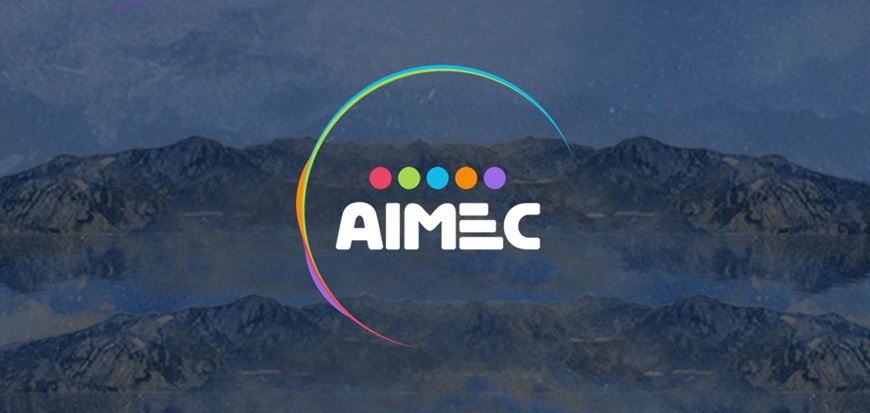 AIMEC on Everything You Need To Know As A Musician In The Digital Age
If you haven't already heard of them, the International Academy of Electronic Music aka AIMEC is the largest network of DJ schools in the world, boasting seven venues throughout Brazil. Named "Best DJ School in Brazil" for five years by the Rio Music Conference will be expanding into Europe and North America soon.
We sat down with one of the co-founders, Rafael Araujo, to dig into the struggles and strategies of being an artist in today's digital world of music.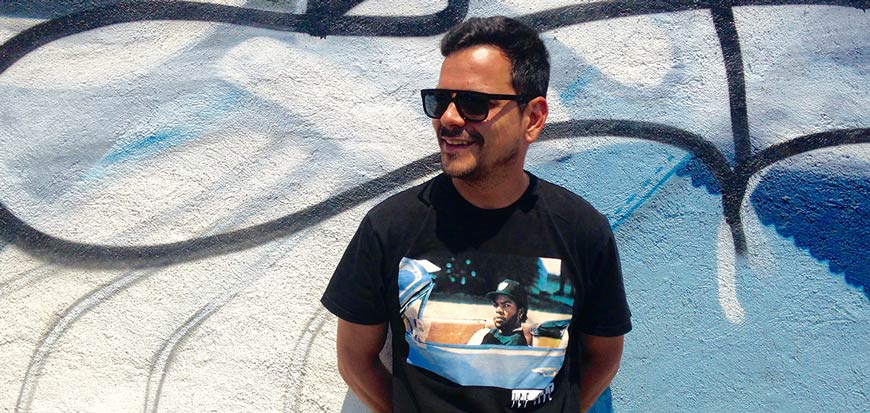 Q: Can you tell us about the Brazilian music scene and what makes it unique?
A: "The Brazilian electronic music scene is huge at the moment. Back in the day, they used to say that Brazil was the "future" of electronic music. Now I can tell you with absolute certainty, Brazil is the "present" of electronic music.
All of the biggest and most famous festivals worldwide are celebrated in the country. In the last few years, Brazil has hosted EDC, Tomorrowland, Sonar, Lolapalloza, and more. Brazil has huge clubs, huge DJs, huge producers, massive crowds and many different styles. That said, the most unique part of the Brazilian music scene is probably the crowd. It's like nowhere else."
"Believe in your sound, master your sound. Be unique and relevant. People will find you."
Q: Why would you recommend going to music school, even as a producer or artist who creates in non-traditional music genres (EDM, trap, trance)?
A: First of all, because of the network that you can build. Secondly, the experience of living for some time in an environment where everyone is exchanging ideas, tricks, thoughts and tendencies. You can always learn when you are surrounded by people who share the same love and passion.


Q: What are the three most common things you see artists struggling with?
A: Artists struggle with a number of things, because there is no "one way to the top" but the ones that I see over and over are:
Finding a good DJ or production agency and management company
Keeping consistent and solid in a market that is always changing (popular genres)
And, at least in Brazil, the price of DJ and production gear


Q: What is the importance of branding to an artist and what does "branding" actually encompass?
A: Their brand is their artistic name and what they represent. Cool graphics with a strong message behind it. They need to release solid and consistent work and have it represented in their logo, the word, the letters, the design. Most importantly they must have an identity, something that makes people remember them and the experience they have when they are watching them in a show.
Make sure to have a unique name that people from all over the world can easily remember and pronounce. And keep in mind, the attitude they represent is a massive part of their brand. Music without attitude is nothing.


Q: What are the most common mistakes you see up and coming artists doing, and how can they avoid making them?
A: There are three very common but also very major mistakes I see artists doing:
They're always in a hurry and rush for success. Take it easy and the time will come when it's right.
They don't network. Go outside and support your scene.
They don't find an unique identity and personality. They need to listen to music and put their heart into it."


Q: What is the best strategy for up and coming artists to get their work heard?
A: Participate in remix contests, DJ contests, record regular sets and sync all your social media (all of it, Facebook, Instagram, Soundcloud, Mixcloud, Beatport, Resident Advisor, Spotify, Youtube, etc.)
Generate content regularly, network daily, support your music scene, get involved and participate. Try promoting an event, start a record label or a blog that you can write about electronic music. Do interviews, write articles, go to music conferences, go to festivals, listen to music.
Then, sit in the studio and put all of these things together into your music. That is your sound. Believe in your sound, master your sound. Be unique and relevant. People will find you."


---

AIMEC and SKIO have partnered with internationally recognized house producers FractaLL, Gabe and FKLS to host a remix contest and to share their experience with the community. Make sure to check it out and take advantage of the insane mentorship prize pack.



Enter the AIMEC Remix Contest
---