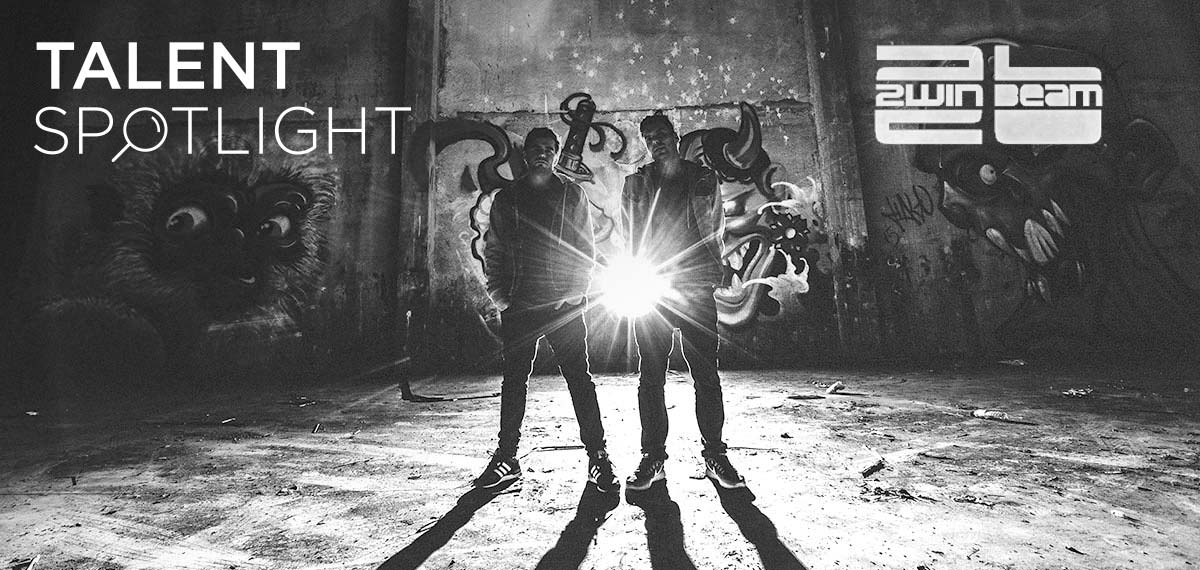 Talent Spotlight: 2Win Beam
We are highlighting the Portuguese duo, 2win Beam today. These two won a remix contest, hosted by SKIO Pro's Karetus, with a track they created in just three days. They've been producing for a good ten years and definitely know their way around a remix. So, get nerdy with us as we talk about their favorite tech right now and what they thought about the contest experience.




Q. Describe your overall experience with the remix contest.
A. "We're a long time fans of Karetus, and when we saw this remix contest, we were super excited to enter but the deadline was so close. We didn't think we had a chance but we couldn't let the opportunity to remix Karetus slip away. In 3 days (almost without sleep) we completed the track. I think we were the last ones to submit it, just 1 minute before the competition ended! We were able to actually meet Karetus and some other fantastic people from the competition, which is always a good thing."


Q. Describe your sound… what are your influences?
A. "We don't listen to a specific genre so we have a lot of influences from other styles. We usually produce Bass Music but we would hate to get stuck with the same kind of music all the time. We are inspired by a lot of music and artists, including everything from Major Lazer, to NGHTMRE and genres like Moombah to Dubstep. That's the beauty of the music these days :)"


Q. Describe your process. How do you like to produce music? Do you start with a beat first or instruments first? If yes, which ones, and in what order? Why?
A. "I first look for the main rhythm that fits with the vocals, then I start working on the melody until the vibe is right.
Next I add more instruments (Drums, percussion, bass, keys and more) to give life to the track and when all the instruments are recorded I start production. I might add more instruments/effects to fill in the track but it's not until post-production that I start to choose which ones stay and which ones go. For instrumentals or club songs I always start with the beat."
"We hope the future has something good reserved for us - we're working hard for it."
Q. What technology do you use to produce music?
A. "At this time, we only work on Ableton Live 9.6 because we think it is the best DAW for our workflow. Ableton makes it simpler and faster to do our thing. We also use many external plugins, right now we're really addicted to Serum VST. Serum is incredible and allows you to have endless sound possibilities in the new Bass Music Scene. Besides Serum, we're really diggin' Xfer OTT, a lot of Wave Plugins, the Fabfilter Collection, and even some Izotope stuff. Those plugins allow us to expand and give more quality to our sound."


Q. Describe your process. How do you like to produce?
A. "Well, this one is kinda hard to explain, since we don't have a specific way of creating music. We usually start from the Drop, make some dope beats, and then see where that leads us. Or, sometimes we just play with the keyboard controller and try to do some catchy chord progressions. When we are finishing the track, we like to give special attention to the details and final mix."
"Music production is about effort and perseverance."
Q. What's coming next for you in your musical career?
A. "We're working on our first original EP, and already have some work done. We're about to release a track on a Portuguese Label, and are, of course, remixing and collaborating with as many artists and vocalists as we can. We like to make music that is different to establish ourselves in the Portuguese Music scene. We hope the future has something good reserved for us - we're working hard for it." br>


Q. What are the biggest challenges facing creators today?
A. "10 years ago, when we started with our individual projects, it was way more difficult to create your own music. It wasn't as easy as learning to make music on the internet and buying dope sample packs of every different style. You don't really need to be a true musician nowadays. The consequence of this, is the exponential growth of many great young producers, which makes it difficult to get noticed. That said, we trust that our experience and good taste in music will lead us in the right direction."


Q. Can you share a piece of advice or tip for other aspiring producers about how to create great songs and remixes?
A. "(Laughs) We don't consider ourselves established producers, but what we can say is to:
Work hard
Trust your taste
Stay positive
Do what you want when you're feeling it.
Don't lose your motivation if you're not getting the results you want.
Music production is about effort and perseverance."


Q. Why are tools like SKIO Music's platform and community important for aspiring producers like you?
A. "This one is easy. When you start, you're unknown to everyone, even if you make good music. Platforms like SKIO help artists share their work with more people while building a fanbase."




It can be hard to get noticed as a rising artist. That's why we created Talent Spotlights, to shine light on skilled artists from our community who are doing cool shit we can all learn from. Get to know who they are, what they did and how they've gotten to where they are now. Know someone who deserves the spotlight? Email us: info@skiomusic.com
Show 2Win Beam Some Love on Spotify
---