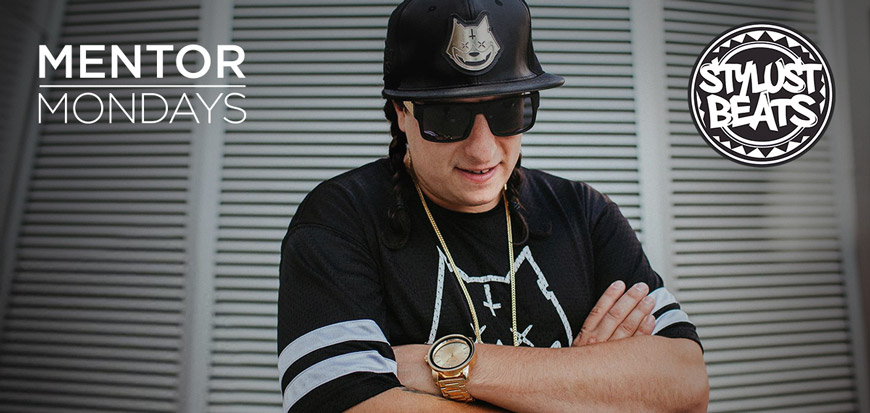 Stylust Beats on Forgetting The Pressure To Crank Out Bangers
Mentor Mondays episode 04 is here! We sat down with the homie Stylust Beats and covered topics that resonate with many Rising artists like finding your signature sound, not caving to the pressure of cranking out "club bangers" and simply having fun with your music.
This bass wizard recently released a full SKIO "Painkiller" remix EP (Sleeveless Records) and is about kick off another massive festival season, so listen up all you hungry producers and soak up these tips!


Tips
Just be yourself.

Keep it organic and the club-bangers will come.

Try not to sound like anyone else and stay away from the typical sounds and patterns.

It takes a while to find your sound, just keep plugging away and you'll find it.

Practice two hours a day every day.




Created as a small way to give back to our community for being so awesome, Mentor Mondays is a collection of insights on philosophies, creative processes and tips that you won't find anywhere else. Delivered to you from some of our favorite artists and partners to help you take your career to the next level.
Remix Stylust Beats on SKIO
---