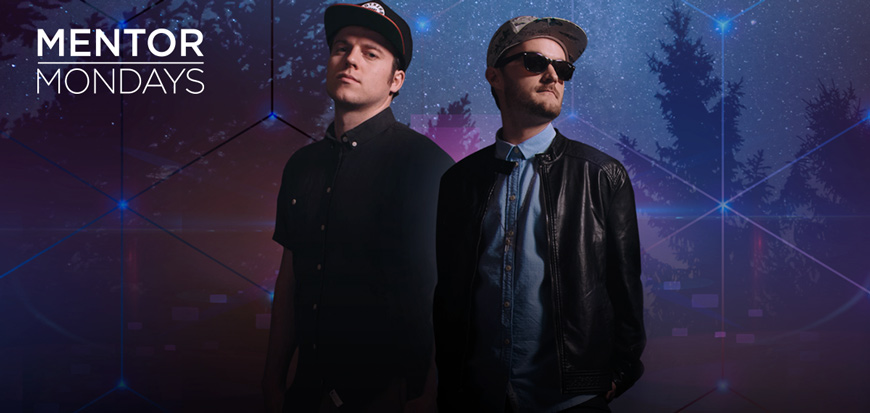 The Funk Hunters: From Remixing to Producing
The Funk Hunters are known for their ability to pay homage to the roots of dance music in their otherwise high energy EDM sets. The DJ duo has been able to pull off brilliant technical displays of creative collaboration between four turntables, as well as, unique live collaborations with musicians such as iconic rapper, Chali 2na of Jurassic 5. In August, we had the chance to sit down with these up and coming DJs to bring you their thoughts on the progression from remixing to producing and the importance of forming a community around your music.
Tips
We learned Ableton by making edits to make our sets sound cooler

The remix is like someone's already made the palette for you

Anyone can do this if you believe that you can

Take the chances

Think outside of the box

Don't go in at it alone

Created as a small way to give back to our community for being so awesome, Mentor Mondays is a collection of insights on philosophies, creative processes and tips that you won't find anywhere else. Delivered to you from some of our favorite artists and partners to help you take your career to the next level.
Enter The Funk Hunters remix contest to win some dope prizes including: official release on Westwood Recordings, Universal Audio Apollo Twin MKII Duo (courtesy of HHB Canada), SUBPAC M2, iZotope plugins and more!
PS. Keep an eye out for more of the Westwood Recordings catalogue and opportunities to connect with the Funk Hunters on SKIO soon!
---