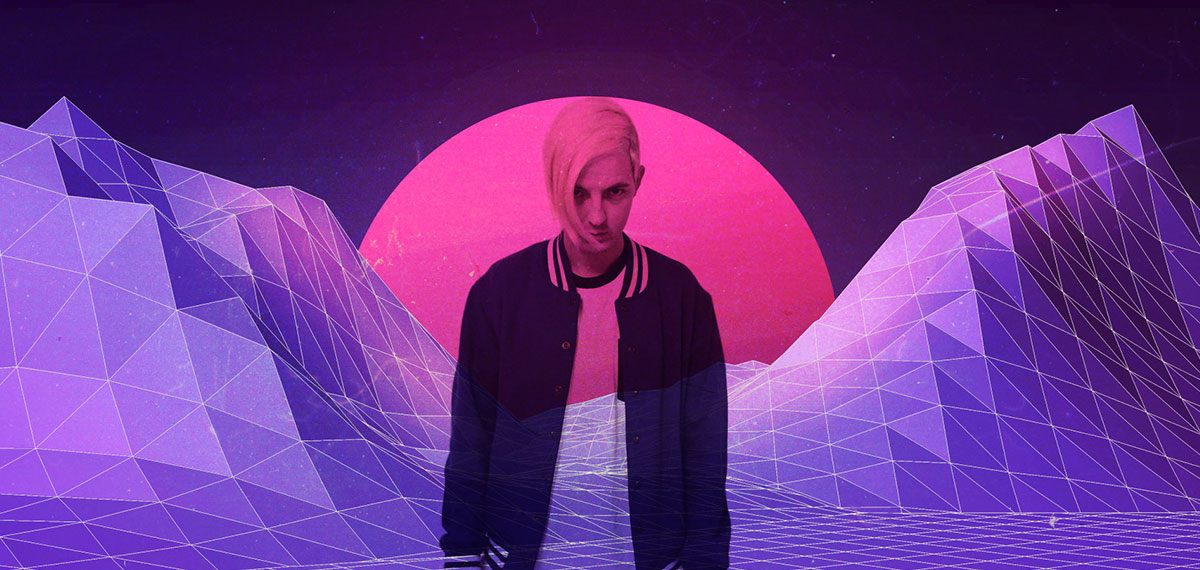 Talent Spotlight: Gasmic
L.A. based producer, Gasmic, won first place in the I.Y.F.F.E contest back in May with a compelling future bass remix of the original track, "Beats on Fire". Gasmic impressed the judges with a trap-inspired melody that not only got us moving but was very technically impressive. Read on as Gasmic explains why it's so important to actually complete your track - even when you're questioning it.


Q: Describe your overall experience with the remix contest. What was it like? How did it make you feel?
A: I really did not expect to win this contest, I did the track because I've liked the Rasta vocals on it and I felt like I could give a different sound to the song. I wasn't going to upload the song but another producer friend listened to the private link and said, "Dude this is dope, upload it, you have nothing to lose".
There you go, I ended up winning the contest, so never underestimate your skill, at the end of the day you only really learn if you finish your songs and put them out. No matter what you think or how hard you are on yourself.


Q: Why are tools like SKIO Music's platform and community important for aspiring producers like you?
A: They are so important! Without platforms like SKIO, a lot of good talent would be overlooked and never have the chance to grow their fanbase. Opportunities like these give producers the strength to push hard and make better songs.
Q: Can you tell us about your sound and influences?
A: It's always hard to label your own music, especially when you are an overall artist like me but I would say that I make future music.
I mix modern sounds into my songs and blend more than one style with my music. Future house, bass house, future bass, trap and dubstep are my main go-to genres when I start a new tune. Realistically, I just want to make people dance.
It's hard to name my favorite artist because there are so many talented producers now. The guys that I consider complete inspirations are Skrillex, Jauz, Joyryde, Savant, Porter Robinson, Barely Alive and Virtual Riot.


Q: What technology do you use to produce music?
A: I've been an Ableton user since Ableton 7. I was given an Ableton demo CD with my Mbox-2, back in the day when I still worked with ProTools, and fell completely in love.
I use a lot of Ableton's native build for FX, but my go-to synth is definitely Serum. My favorite 3rd-party plugins are the Slate Digital Complete Bundle, which, in my opinion is the biggest game changer for my latest productions.
"At the end of the day you only really learn if you finish your songs and put them out. No matter what you think or how hard you are on yourself."
Q: Describe your process.
A: I tend to start with the beat and very well-chosen drums. Drums are the heart of your song. If I'm working on a remix, I chop and re-sample stems and try to create a bass line that will fit the vibe of the track.
This order isn't a rule though. Whatever sound gives me the direction for the song is where I try to focus and then I take it from there.


Q: If you could create and place a billboard anywhere, what would it say and where would it be?
A: I would put it close to my place in LA on Sunset Blvd and it would say "CHECK THIS OUT! THIS SH** IS GASMIC!"


Q: What's coming next for you in your musical career?
A: I've been locked in my home studio for the last 2 years trying to develop my skills as a producer after working for more than 3 years on an old e-project with a friend. I recently built my first studio in LA, so I'm very excited for my new production. I'm going to try to put more cool remixes and originals out and as soon as I get a bigger following I'll start to DJ again.


Q: What are the biggest challenges facing creators today?
A: Making your project stand out in the scene. There are a lot of good producers but a lot of people are doing the same thing. Producers are trying to re-create sounds that are already being used. I think trying to do something unique is the biggest challenge for upcoming creators.


Q: Can you share a piece of advice or tip for other aspiring producers about how to create great songs and remixes?
A: The best advice I could give to an aspiring producer is "Do what you love, and don't care about other people's opinion."
---
Get your iTunes and Spotify playlists ready and keep your eye out for the release of Gasmic's official remix on Uprise Music!
---