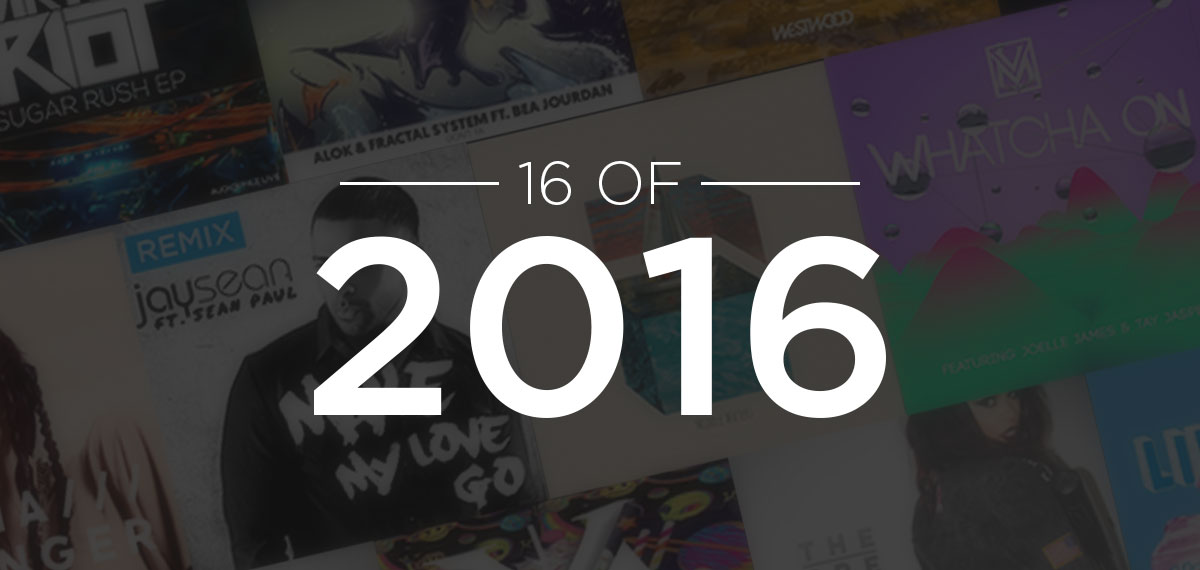 The Top 16 Remixes of 2016
2016 proved to be a big year for SKIO as our community grew to over 30,000 members. We hosted 12 remix contests and with each one the number and quality of submissions increased exponentially. On and off the contest platform, our members hit the ball out of the park with tracks we just can't stop jamming to.
So, for those who savor the fresh twist of a song, here is a list of remixes we couldn't get enough of in 2016.




1. Gasmic, United States of America
Huge future bass and trap vibes make this remix one of our favorites.
2. XFER, Spain
The killer trap vibe, R&B vocals, and a fun tropical synth makes this track gold.
With a fresh future bass vibe and Switchfoot's warm vocals this remix is definitely worth a listen!
4. Luck, Portugal
With bouncy synths and lots of interesting changes this remix delivered the goods.
5. Yako, Germany
We loved the deep house vibes and ethereal guitars, making this remix by Yako really soar.
6. GDubz, Canada
The fresh hybrid vibe of this remix combines huge drums, plenty of synth variety, and triangle-like percussion.
7. Krieger, El Salvador
Hard tech house vibes with heavy-hitting vocal chops create a massive build in this one that teases the listener until the drop explodes!
This track is heavy! Listen to this hard-charging tech house track with Jay Sean's sterling vocals chopped to perfection.
The clean house vibe of this one is bound to get the dance floor moving. Super clean vibes and a catchy melody!
This remix is a killer hybrid. Hard-edged horn shots with Pell's unique vocal make this remix super catchy!
11. AstroQuest, United States of America
This is a massive future bass remix. From the moment you start listening, this one makes the subs flex hard!
A refreshing tech house twist on the amazing vocals of Bea Jourdan make this one one of our favorite remixes!
13. Zerko, Sweden
This remix features sizzling trap hi-hats and a crazy build up and drop. A must-hear for sure!
With a minimal funk vibe underneath Veronica Redd's mid-heavy vocals this remix has a super unique vibe.
The vocal hook in this one is super catchy, and when it's combined with Cookie Climber's masterful drum programming you won't want it to stop!
16. HiSky, Poland
The minimal house vibes in this remix give it a super clean vibe that we absolutely love.


Massive thanks to our partners and members for rippin' it up with us in 2016. We've got some big plans for 2017 and are stoked to see what we can do together in the new year!


TIP: Start your year by smashing goals and challenging yourself to a remix contest!
---