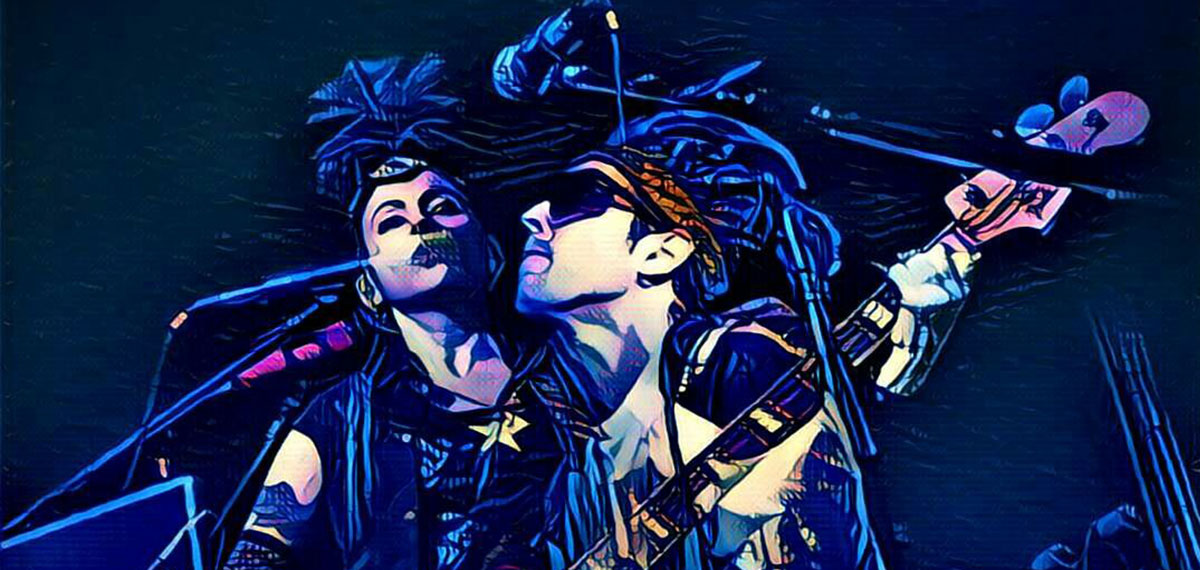 Talent Spotlight: UTUTUT
Argentinian Indie-Dance duo, UTUTUT won the Bordo Remix Contest, in August, with a unique funk-infused hip hop track, but it was their humble demeanor and musical insight that really floored us. Read on to learn more about Dana and Pio and their top three tips for aspiring artists.
Q. Describe your overall experience with the remix contest. What was it like? How did it make you feel?
A. The overall experience is super positive. We got to know some cool producers and got feedback from Bordo (before the contest ended, they did a live streaming at SKIO, listening to some the of the fellow remixers and giving tips and thoughts about them!!). Now we feel really hyped that the track will be released by 96 Musique.
Q. What does your remix process look like?
A. 80% of the time we start with a vocal melody (often recorded on the cell, in the street or wherever the idea appears). The other 20% of the time we start with a chord progression and a rhythmic idea. We don't have a lot of beats or instrumentals, we prefer to focus on the full track from a composer's point of view. We like to follow the inspiration.
Q. How would you describe your sound?
A. We don't have an specific sound, but we do have several elements repeated across our music, like round synths, lush reverbs, funky bass and melodic vocals. We are inspired by different genres, Electronic, R&B, Pop, Indie… so it's difficult to say but we do love Michael Jackson, Stevie Wonder and the early Daft Punk. Their rhythms and melodies inspire us.
"Creators will always find their way to express themselves. With today's tools, the possibilities are infinite."
Q. What kinds of technology do you use to produce music?
A. We use Ableton (since version 4!), their stock plugins are great and sometimes we rewire Reason too.
Plugins that you will hear all over our productions are Glue Compressor, API EQ, Dubstation, Minimonsta, Monopoly, Trash 2, Kontakt, Melodyne, Massive, Serum and Reaktor.
For live productions we use Ableton with live instruments, Bass (Jazz Bass), Guitar (cheap custom made) Roland JP8080, Microkorg and Tc Helicon Fx for vocals.
Q. What are the biggest challenges facing creators today?
A. The biggest challenges are the ones that don't have anything to do with creating, like creating your artist image, keeping up with social media and reaching or captivating your audience. Those are the biggest challenges. Creators will always find their way to express themselves. With today's tools, the possibilities are infinite.
Q. Can you share some advice or tips for other aspiring producers about how to create great songs and remixes?
A. Well, we are aspiring producers too, and would also like to know how to make great music :D We can speak on behalf this awarded Remix and our humble opinion.

Less is more. Try not to stack sounds in order to make it sound better. You might have luck finding something interesting, but if it doesn't work from the beginning, it becomes difficult and messy to fix it. Also, try to choose good samples from the start.

Always reference your track with other tracks that you like. Pay attention to the mix and balance.

Create the music you like and enjoy. Try to have fun and make the music you would like to listen to. Everyone has their own voice, that is the beauty of music.
"We got to know some cool producers and got feedback from Bordo, himself!"
Q. Why are tools like SKIO important for aspiring producers?
A. Remixing is a great way to work with and learn from the Pros. Remix Contests allow you to remix high-quality stems and give you the potential to release your track on a label. Getting to know other producers and getting feedback is a powerful way to learn and open your mind to new ideas. At SKIO we found a neat community to do this with.
Q. If you could create and place a billboard anywhere, what would it say and where would it be?
A. In a crowded area to encourage people to take a breath and go on: The universe has truth inside, control yourself to fully shine. (From our track Face it)
Q. What's coming next for you in your musical career?
A. As you might have noticed, English is not our first language. :P We are from Argentina and speak Spanish. So we do releases in both languages but the music remains the same. This month we are going to be releasing a new single, "Jam Jack" through Funky Way Label. Meanwhile we are producing a new EP with songs in Spanish.
---