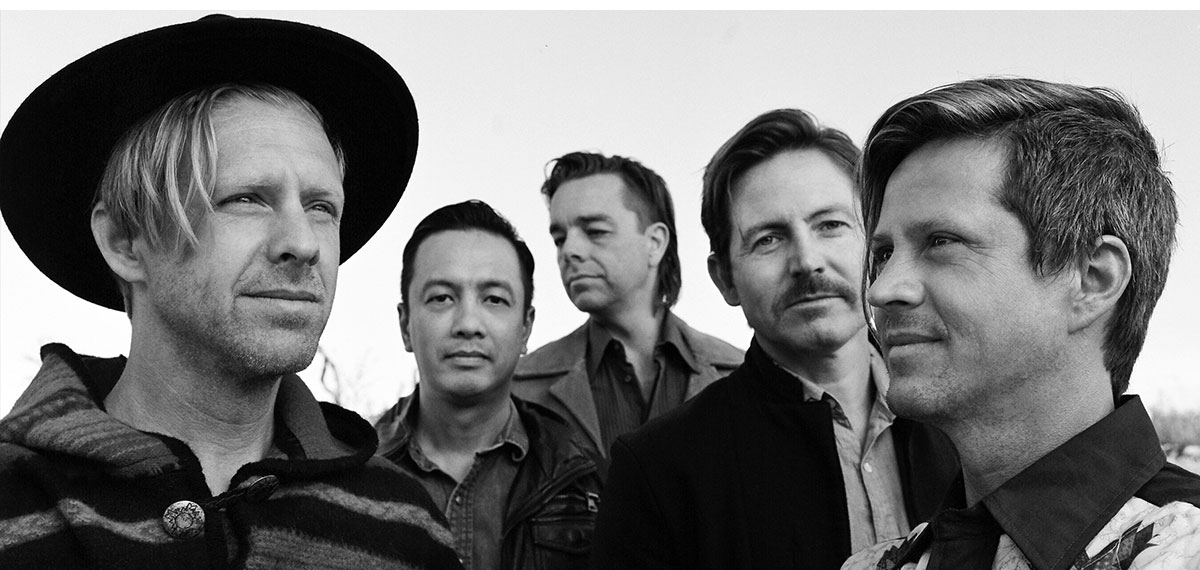 Switchfoot: A Case for Honesty in Music
Grammy-winning alternative rock band, Switchfoot is known for the raw honesty found in their music, something they've strived to deliver since they began playing together in 1996. So you can imagine the passion put behind what is being called one of their most honest albums, yet.
When asked about how they made the album light and full of hope even while singing about darkness, lead singer, Jon Foreman, referenced a quote from American poet, Robert Frost: "I can see no way out but through." Foreman explained further, "The darkness of the night is like that sometimes. We were wrestling with some darker days to get to the sunshine on this album."
"[Where The Light Shines Through] feels like the album Jon has been writing in the back of his head his whole career."
While Foreman did not talk about what those darker times were, in an interview with Relevant Magazine, Foreman explained his creative process. "I was going through some stuff and I wanted to get clarity, so I ended up devoting 30 minutes a day to sitting on this one rock beside the ocean. Every day I'd go down to that rock and just sit there [to] pray, meditate and think."
Switchfoot's lead guitarist, Drew Shirley claimed, "[Where The Light Shines Through] feels like the album Jon has been writing in the back of his head his whole career. He's finally gathered up all the experience and had enough honesty and bravery."
After almost 10 years in the industry, the album truly is a stunning piece of art. We were lucky enough to not only run a remix contest with these industry vets but also had the chance to pick their brains on questions ranging from how the internet has changed music to the best advice they've ever received as musicians.
Remix Float by Switchfoot or Read on to Find Their Answers: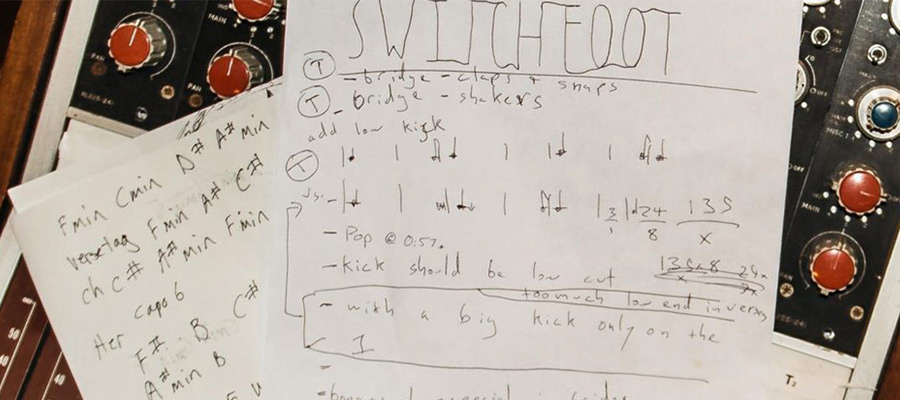 Q. How do you think the internet and technology have changed how people release and consume music?
A. Everything changes everything.
Because recorded music has only really existed for a hundred years, it's intrinsically tied to the technology people use.
Think about it- in the classical era, if you wanted to hear a piece of music you'd have to play it yourself or hire musicians to play it for you! You might only hear your favorite song once in your lifetime. This form of music was an extravagant art that only the very wealthy could afford. The folk songs were easier to come by but still were not accessible with a push of a button.
Conversely, we have the world at our fingertips. In a very literal sense! As such, recording music is a relatively new idea, married to technology from the beginning. This postmodern river of music will continue to change and grow and redefine recorded music. From EPs to LPs to cassettes to CDs to MP3s to DSPs and beyond.
And genres will change, but honest art will continue to grab us and move us – even in its recorded form. And live music will always speak a universal language that we all understand.
Q. The music video behind "Float" has an interesting story. Can you tell us a little about how the video came to be?
A. We filmed the music video in Manila, Philippines, and on that day while standing in the middle of an intersection in one of the poorest areas on the planet- everything seemed to make sense. We were singing about rising above a painful season, singing about hope. And yet, there in the poorest streets of Manila, hope was shining so bright. It was as if I was instantly aware of a script that I had never dreamed of writing, far better than the one I had written, coming to life right there in front of me. What happened in Manila was the living representation of what we were hoping to sing into being with our song "Float." In fact, the title of our album, "WHERE THE LIGHT SHINES THROUGH" came to life while we were filming that music video.
"But even if it doesn't make sense in this digital age, we're still in love with the beauty of live music!"
Q. Being a traditional, multi-talented band, what do you think about the fact that many artists or musicians today are able to create music and play shows off a laptop and headphones?
A. We love live music- where every single note is created by a musician. That's why we don't use any tracks. Ever. Music is a personal expression where everyone's gonna do it differently- so we don't impose our rules on other bands. But, we're from the old guard that feels like pressing play and dancing along to the song feels like cheating. So we bring TONS of gear around the world to create an incredible live music experience. It's a lot more expensive than just bringing a laptop, but we love playing these songs live every night- and love isn't convenient or financially rewarding. But even if it doesn't make sense in this digital age, we're still in love with the beauty of live music!
Q. You have played together for a long time. How has your music evolved and how much of that was due to working together?
A. Music – (as any art) is a response to the world around you. So as your understanding of the world changes, your art changes too. Our first record was written in a dorm room in San Diego- my perspective has changed quite a bit since then. After dropping out of college, my education has been traveling around the world with my bandmates, observing life and writing songs about it.
Q. Can You Tell Us About a Piece of Advice Someone Else Gave One of You That Made a Big Impact on Your Way to Becoming a Full-Time Musician?
A. A hero of mine once told me- "God doesn't need a lawyer, your job is to be honest." So I start with darkness and aim for the light. —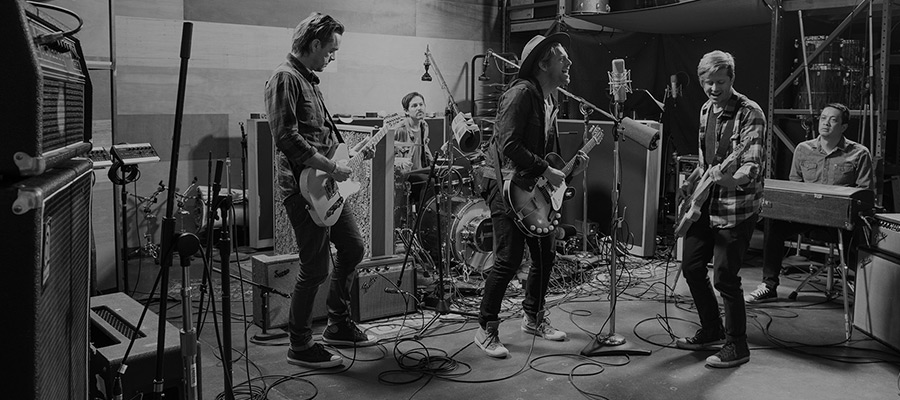 It's easy to create projects of your life's highlight reel. Switchfoot has found a way to relate to fans on a level that goes beyond the dreams of fame and fortune. Honesty connects us on a human level. Being able to show all sides of yourself, the good and bad, in your art may be terrifying and difficult but it will also what will set your projects apart and develop a fanbase that truly supports you. So challenge yourself and show us who you are. Enter Remix Contest
---