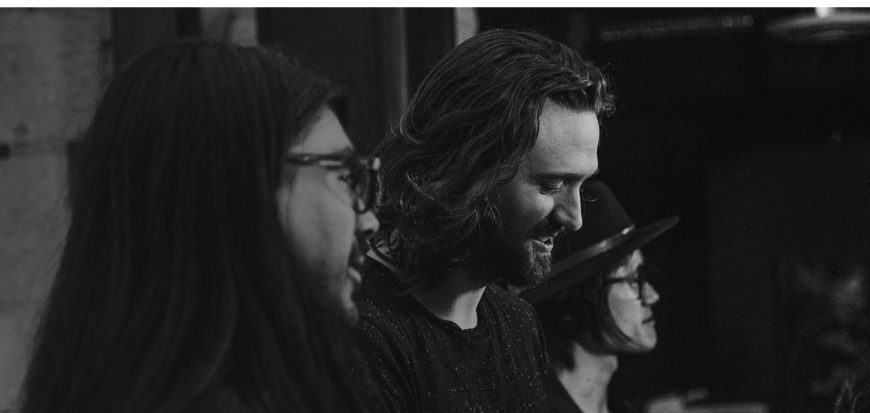 Autograf Gives Advice to Rising Artists at SKIO Music
Friday, November 11th marked the first industry event of its kind at the SKIO HQ in Vancouver, "The Exclusive Autograf Meet and Greet". At SKIO, we are big believers in collaboration, as seen by our platform, so it was only fitting that the night would be co-hosted by our event partners, RENDRD Magazine. RENDRD brought their energy, passion and drive confirming our excitement to collaborate again in the future.
The atmosphere could not have been more open and electric as artists and art influencers from across Vancouver attended the event. The three Autograf Fan Art Contest winners were welcomed as VIP guests, contributing to the creatively-fuelled evening. The theme of the night echoed SKIO's motto, #ArtistsForArtists, with the guests of honor being none other than the multifaceted trio, Autograf.
Autograf is comprised of three talented artists from New York, Chicago and Los Angeles. The group originally got together to create an art project which morphed into the music group they are today. For their Fall Tour, Autograf created an interactive light show that changed to match the vibe of each city and venue they played. Watch their sold out concert.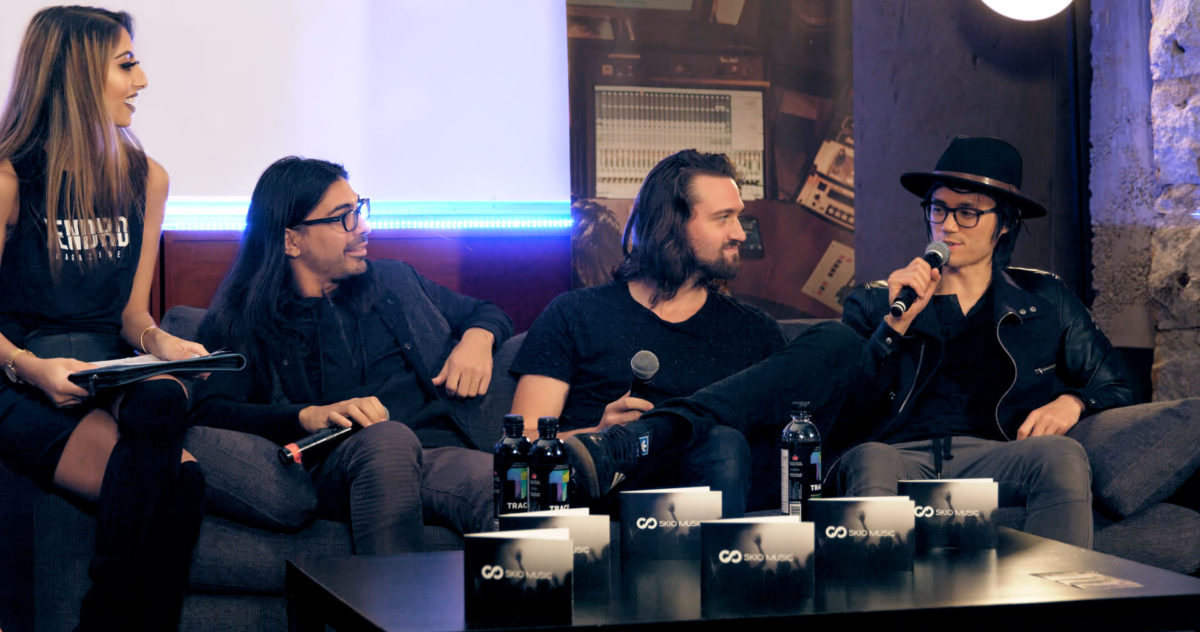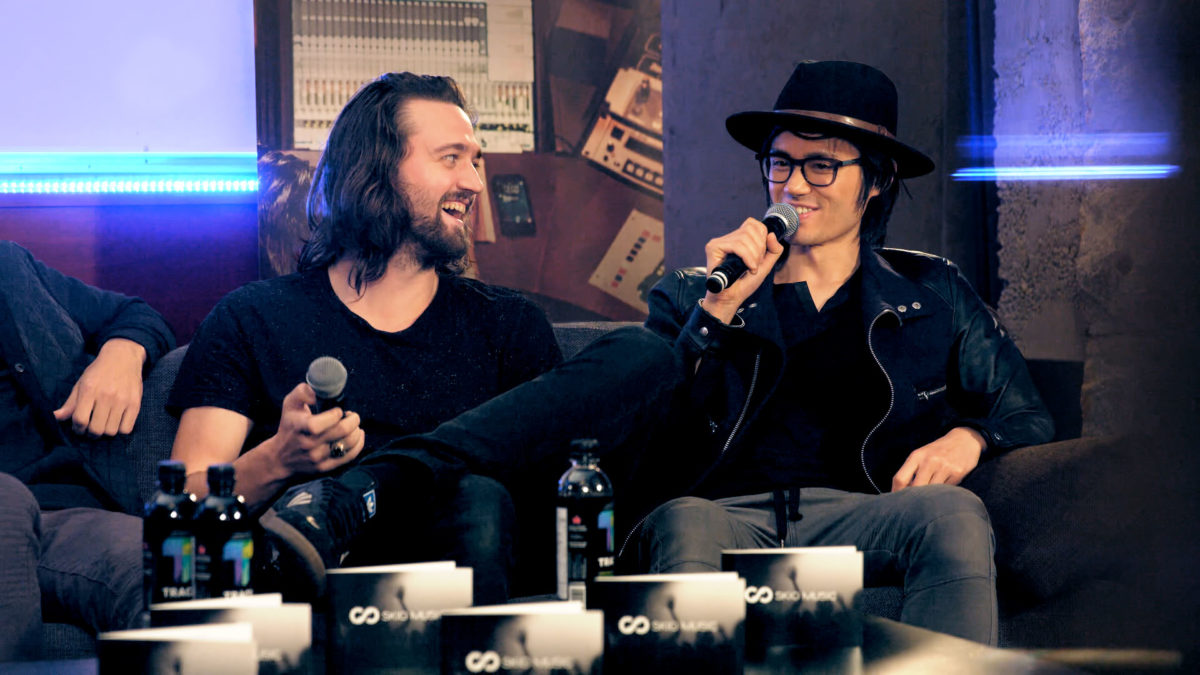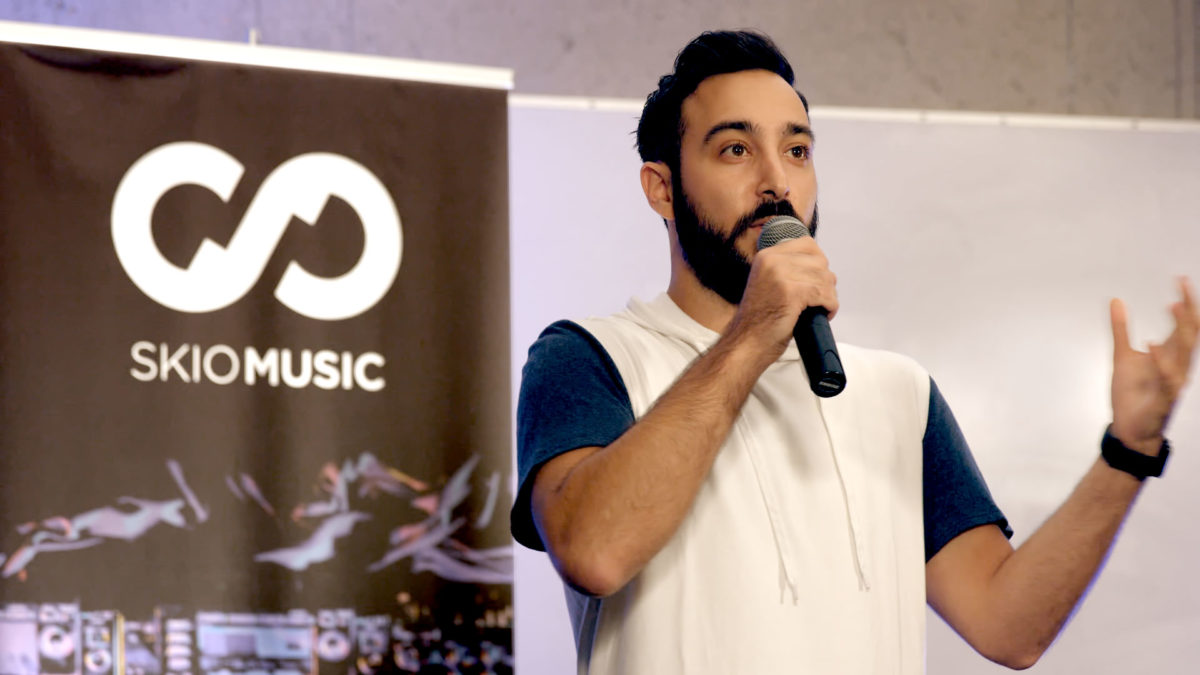 It's clear that there could have been no better choice to kick off this unique artist-centric event. Autograf not only stepped in as guests on SKIO's Feedback Loop but also allowed us to interview them in the form of a Q&A Panel.
SKIO would like to extend a big thank you to our sponsors, Timbre Concerts and Trace Water for making this event possible. And of course, thank you to all of our amazing guests for your light hearts, open minds and easy smiles.
---
Congratulations Fan Art Contest Winners: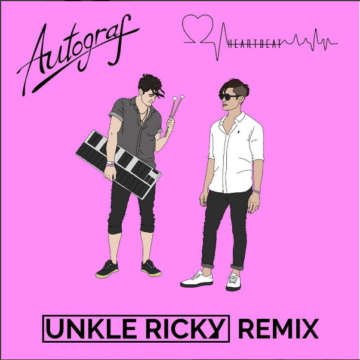 Ricky and Kurtis took first place with an audiovisual project. Their project is made up of a dope experimental remix made by Ricky and this eye-catching illustration by Kurtis.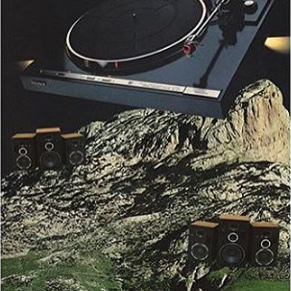 Sarah Judge, known for her "cut and paste" style art, won second place with her piece titled, Music Mountain. She said that she was inspired by the awe brought on by music and sounds of nature while feeling humbled when faced with something so much bigger than oneself.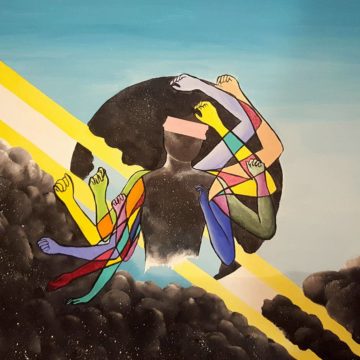 While listening to Autograf's music, Emily wondered about the group's goals towards creating music and implementing a visual art aspect to their music. Emily reflected on music's unique ability to not only inspire people emotionally but to also physically move people. Her art piece was created through showing her own physical movement when dancing to Autograf's songs while using the colors depicted in their Pop Art Soup Cans.
---
Thank you to everyone who submitted for the Fan Art Contest. We had a ton of inspirational pieces in all different mediums, making it very hard to pick just three winners. For any of you who couldn't make it to the event, keep your eyes on SKIO Access for exclusive video footage of the Feedback Loop and Panel Q&A.
---