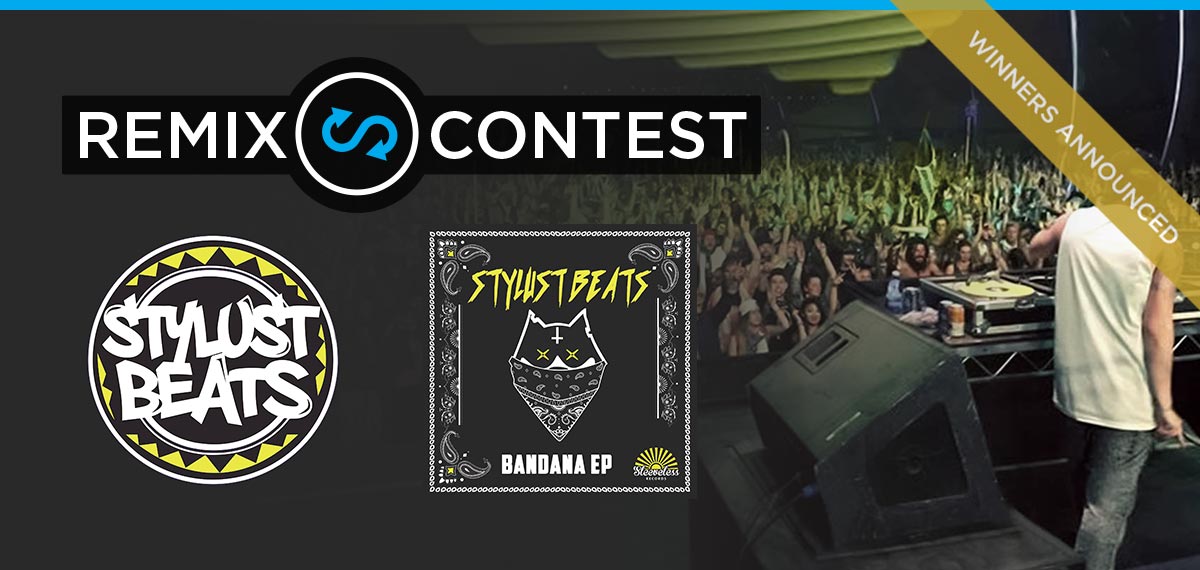 Painkiller Remix Contest Winners!
Stylust Beats received over 600 entries, making this his most popular contest on the platform. Not only were there a ton of entries but the contest submissions were so high-quality that Sleeveless Records' A&R team needed reinforcing to pick the final winners!
Stylust Beats laid down some dynamite tips during the contest feedback session. Hear them and some of the top submitted tracks in the video below.
All that said, be proud because you all had some fierce competition. Congratulations to both GDubz and Rob Copper for taking first place, Okii in second and Freeda in third!
Listen to the winning tracks below and don't be afraid to reach out to show these artist some love on their SKIO profiles.
GDubz – Vancouver, Canada
Don't let the mellow intro fool you. After a brief build up, that drop is hard. The fresh hybrid vibe combined with plenty of synth variety keeps the mix interesting. Overall, this one grabbed the judges attention right from the start and managed to hold it throughout which is a great achievement. The masterful production values make this one a deserving winner of first place.
Rob Copper – Los Angeles, USA
The future bass vibe of this one pretty much melted our subs (sorry PK Sound!). It's easy to imagine this track being cranked from massive festival speakers at full volume. The kick is on point and programmed to perfection. The subdued synths in the breakdown contrast perfectly to those in the drop. Congratulations on producing a great remix Rob. Big ups!
Okii – Sydney, Australia
This track sounds huge through the subs and the saws are off the charts. In the end, the combination of minimalist yet massive drum programming with big, dirty saws and gritty vocal samples clinched a 2nd place win for this track.
Freeda – Edmonton, Canada
Full of fresh ideas, this track took a refreshing direction. The combination of deep brass with subtle, choral-style keyboards and lots of room in the mix came together to produce a winning track. From the break downs to the buildups and drops this one is top notch.
Overall, this contest was one of the best we have ever run. There were so many great entries!
For more great remix opportunities visit skiomusic.com/contests, download some stems and do your thing!
---
Connect With Stylust Beats
---