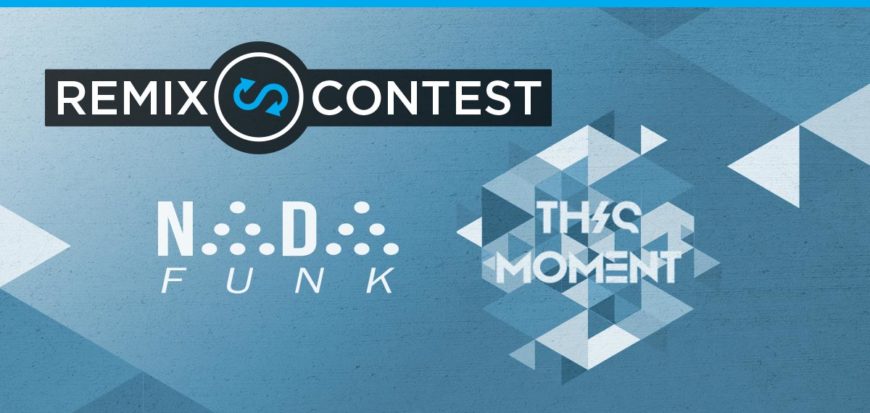 Remix Nada Funk & Win!
We're stoked to announce our next remix contest – this time for a funk-laced house track primed for your remixing ideas. To learn more about the track and prizes read on!
SKIO Music has teamed up with the talented artist NADA FUNK from France and his record label La Valigetta to bring you another killer remix contest. This time, it's for "This Moment", a funk-infused 'four on the floor' house track with punchy kicks, dirty bass, smooth guitar licks, catchy synths and sparse vocals. The mix has plenty of room for your ideas, so download the stems today and get busy!
If Nada Funk and La Valigetta like your remix then you could win some dope prizes including:
Official release with La Valigetta
Support from Nada Funk and La Valigetta on their social media
Skype meet & greet with Nada Funk for feedback and mentorship
Call with SKIO A&R's and more!
If you submit your work by Thurs. Sept. 29, 2016 at 4:59pm you'll get the chance to receive feedback on your remix from Nada Funk himself during an exclusive Live Feedback Session.
What are you waiting for? Download the stems today to enter the contest, and get started right away!
NADA FUNK is a solo project run by the french producer / composer Vincent de Azevedo that brings together elements of Future Funk, House and Electronica into a seamless blend of groove-oriented music.
De Azevedo's funk-laden drums, inspired melodies and verse/chorus style of writing create an atmospheric soundscape with both a familiar structure and a dream-like feel. It's not hard to imagine driving down the streets of Paris at 3 in the morning while blasting some of these tunes.
NADA FUNK has traveled throughout Europe as a DJ and has done gigs across the continent in countries including: Germany, the UK, Greece, Italy, and Belgium. He has also worked as producer and collaborator with many artists such as: Nicole Graham, Coppa, Mod X, Dada Clash, Solidaze, Paul Murphy, Rise Ashen, Kid Loco, Lester Bilal, Jon Kennedy, and Cayetano.
With an Indie Dance Top 10 on Beatport from his first release "New Day" on Big Mama's House Records Nada Funk has had a solid start in the game.
After a few official releases on various labels worldwide, Nada Funk signed his track "Real Good Time" with Future Factory – Autograf's brand new record label that was established in 2015. "Real Good Time" was chosen by Autograf as the first release for the launch of Future Factory in April 2015.
With a simple four-on-the-floor beat and lots of room for your ideas this track is perfect for remixing.
What are you waiting for? Enter the contest, download the stems and get started today!
---