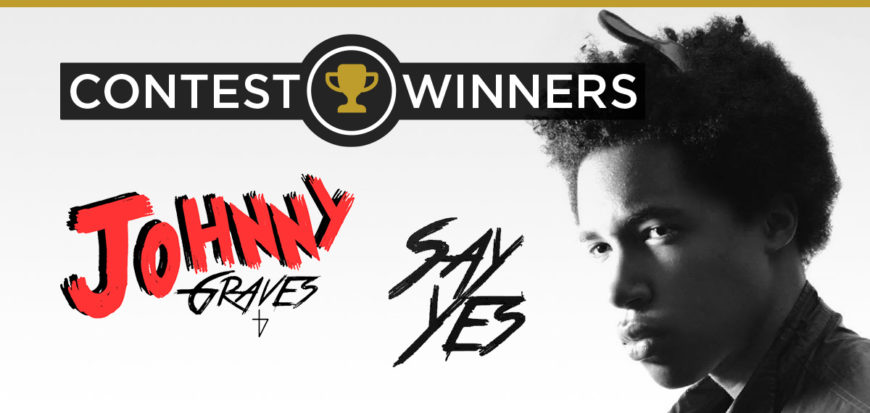 Johnny Gr4ves Remix Contest
We've teamed up with Vintage Currency Music and their talented young singer/songwriter from Victoria, BC, Johnny Gr4ves for our next remix contest. This time we're offering up an EDM-infused R&B hit "Say Yes" off his debut EP that is slated for release later this year.
For this remix contest, SKIO has also partnered with a veritable fleet of online blogs & SoundCloud networks in order to offer international exposure for our winners. The remix contest will be featured in leading music blogs Future Classics and **Winnie Cooper as well as Salacious Sound and the influential Los Angeles tastemakers' KickKickSnare. In addition, Johnny Gr4ves and Vintage Currency will handpick the winners of the contest who will be featured on our SoundCloud partner pages which include Filthy Drops, **TropiKult, the AUX Network and Uniun Records, just to name a few. The winning track could be heard by over 550,000 SoundCloud listeners! With an amazing track that should be in any feel-good tropical set and a chance at global exposure, this is one contest you should definitely not miss so be sure to enter the contest!
Johnny Gr4ves
A true young talent, 17 year-old Johnny Gr4ves hails from Victoria, BC where he launched his pr oject in the fall of 2015 which has already garnered millions of listens online and has been instrumental in landing records on major channels and charts including the #2 spot on iTunes, #3 spot on HypeMachine and top 10 spot on Billboard. After the continuing success of his chart-topping performance on Pegboard Nerds' "Just Like That", Johnny teamed up with forward-thinking producer Konrad OldMoney to bring the first song off of his upcoming EP "Say Yes" slated for release later this summer. No doubt, this singer/songwriter is sure to be someone to watch out for in the coming years as he continues to master his craft.
Be sure to check out his feature on the Pegboard Nerds track below!
---