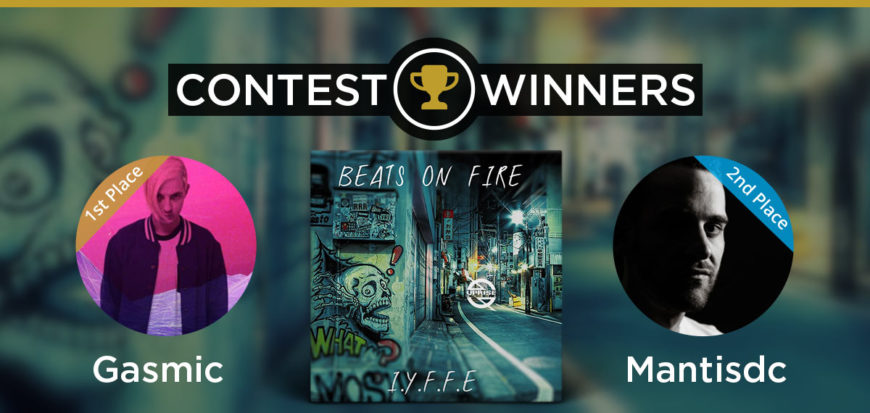 I.Y.F.F.E. Remix Contest Winners!
Talented bass producer and long-time friend of SKIO, I.Y.F.F.E, partnered with us to host a #SKIOremix contest with his record label Uprise Music and offered their bass-heavy medley "Beats On Fire" featuring the talented vocalist Krime Fyter for the competition.
As usual, we received a ton of remixes. However, this time we were impressed by the clear creativity of some of the submissions, taking an innovative approach to the original to create sounds that we have never heard before. Needless to say, you guys did not make it easy to pick a winner! After carefully reviewing all of the submissions, I.Y.F.F.E and our friends at Uprise Records have decided on both the 1st and 2nd place winners of their #SKIOremix contest who will be receiving an official release on I.Y.F.F.E's remix EP through Uprise Music, promotion on I.Y.F.F.E and Uprise Music's platforms, as well as goodies from our friends over at PK Sound along with a bounty of other awesome prizes.
1ST Place – Gasmic
Congratulations to Los Angeles producer Gasmic for winning our 1st place prize with his impelling future bass remix of I.Y.F.F.E's "Beats on Fire". Freely playing with the vocal section, Gasmic opts to underpin it with a delectable trap-inspired melody that is pleasing to your ears as well as technically impressive. This one is for all you listeners that love trap music! Listen to the full remix below.
2ND Place – Mantisdc
Our 2nd place prize winner, Mantisdc, hails from the UK with a fast-paced drum 'n' bass reimagining of I.Y.F.F.E's original track. Cranking the BPMs to a feverish 174, Mantisdc lays down a classic DnB breakbeat that breathes new life onto the already hard-hitting track – making it a perfect fit for an oldschool jungle set at an after-hours under the streets of Trafalgar Square. Be sure to check out the full track below!
---
Honourable Mentions
With a ton of killer remixes submitted to the contest, we wanted to show some love to a few more talented producers that deserve an honourable mention. Take a second and listen to some remixes that have been playing in the SKIO Music HQ all week.
---
On behalf of I.Y.F.F.E, Uprise Music, PK Sound, and all of us at SKIO, we would like to thank all those that participated in the contest. Keep an eye out for a new #SKIOremix this Friday!
Best vibes
– The SKIO Music team
---