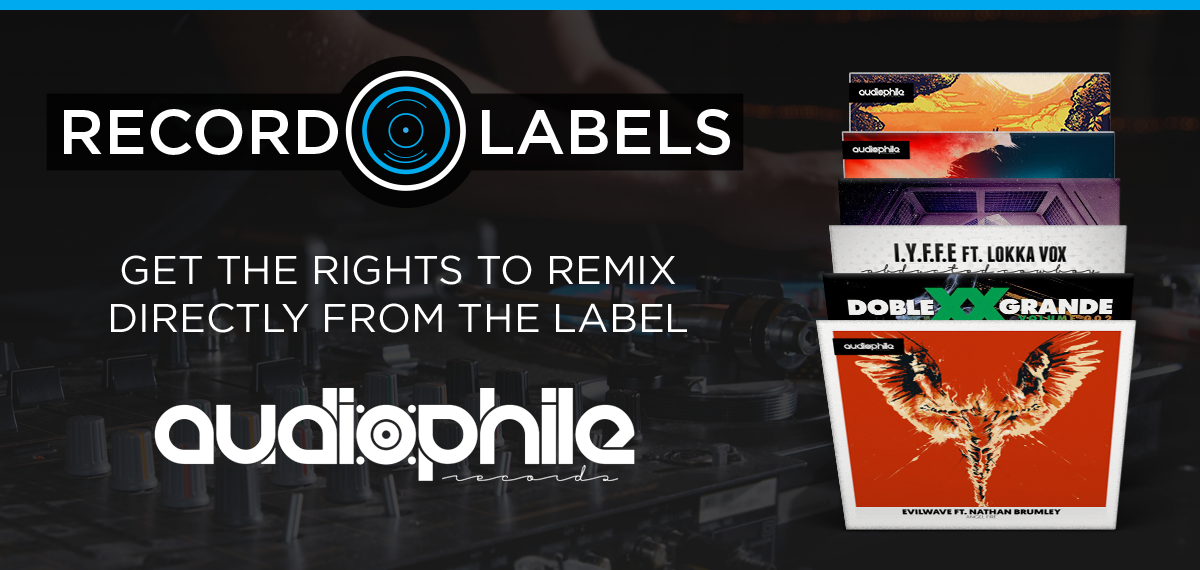 Audiophile Partners With SKIO to Make Catalogue Available for Legal Remixing
We're proud to announce that SKIO has partnered with Audiophile Records to offer producers and DJs direct access to premium catalogues. Creators in the SKIO community can now connect directly with Audiophile label managers to legally remix tracks from all three sub-label catalogues: Audiophile Live (Electro House /Dance), Audiophile Deep (Deep / Tech House) and Audiophile XXL (Bass / Heavy House).
Remixing in the Digital Era
This forward-thinking label has always been about embracing technology from the top down and understands not only the value of using the proper tools to achieve success, but also the importance of providing unique opportunities to connect with fans and engage with fresh talent. Having been affected by copyright infringement in the past, Audiophile is now taking steps to offer more content to creators through legal channels. When asked about the new partnership, the folks at Audiophile responded with excitement and for the future of the label(s) and this new opportunity to engage with like-minded producers and artists in SKIO's curated community.
---
Legally Remix These Audiophile Releases on SKIO
---
The Freedom to Create
With a limited number of remix licenses available on their initial catalogue offering, we invite all producers and DJs to check out the official Audiophile page on SKIO for opportunities to legally remix these killer tracks! Audiophile has made a few tracks available for FREE (up to 50 remix licenses) while other exclusive remix licenses are available for purchase.
So check out the selection, introduce yourself the label managers and A&R team at Audiophile Records, and get the rights to legally remix so you no longer have to worry about copyright infringement or takedowns.
We're all tired of an antiquated copyright system that prevents creators from remixing and sampling their favorite content. It's time to change the way the industry works. SKIO and our partners promise to enable producers and artists to engage with music and give them back the freedom to create!
Start remixing Audiophile Records' catalogue today!
---