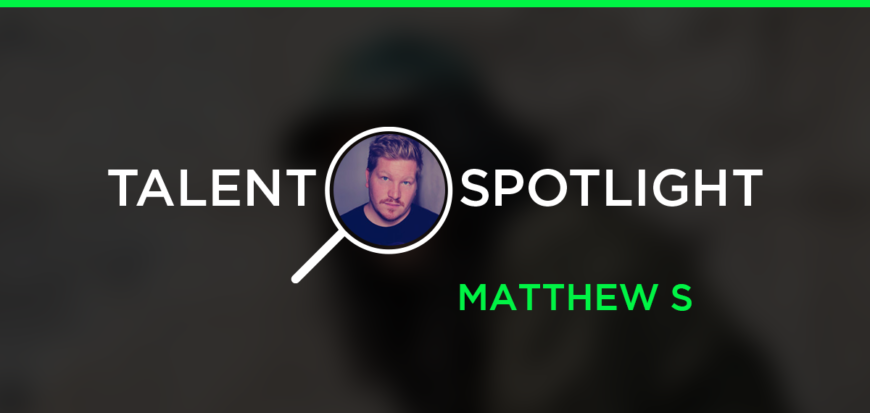 Talent Spotlight – Matthew S
For the very first edition of SKIO's Talent Spotlight, we'd like to introduce a true Ableton wizard, our SKIO bro from Italy, Matthew S.
Matthew, AKA Matteo, is a producer from Vicenza and one of the earliest members of the SKIO community. You may have noticed his deep and techy tracks on SKIO before, but if you haven't yet heard his latest unique sounds or watched him produce beats on the fly with the Ableton Push from his home studio, you need to check him out.
The choice to focus on electronic music came after the successful release of his first EP in 2006, having previously released a diverse selection of music on various labels. He's since honed his skills with various technology and creative tools.
One of the things that makes a Matthew S show so entertaining is watching him perform live with his midi controllers. A deep understanding of production techniques, sound design and midi allow him to craft frameworks for tracks and sets, and then improvise with ease.
With custom-mapped controllers like the Ableton Push and Livid DS1, Matthew S makes producing on the fly look effortless. His incorporation of live production into DJ performances recently earned him the title of Best New Electro Artist from MTV Italy, where he took his live show to the big stage and performed alongside some of his countries biggest acts.
Currently, Matthew S is a production professor of Ableton Live at the Istituto Musicale Veneto of Thiene, and in 2015, he produced his first experimental album, titled "Call Me By Your Name" in collaboration with acclaimed fashion designer Von Felthen.
Now, with the support of his label INRI and his managers at Metatron Group, Matthew S will be making much of his content available to the SKIO community, and will be sharing some production tips and tricks with you guys soon!
Show our SKIO bro from Italy some love, reach out to him personally on SKIO, and check out his work below!
If you want to be featured in one of SKIO's upcoming Talent Spotlight editions, send us an email to artistrelations@skiomusic.com
---