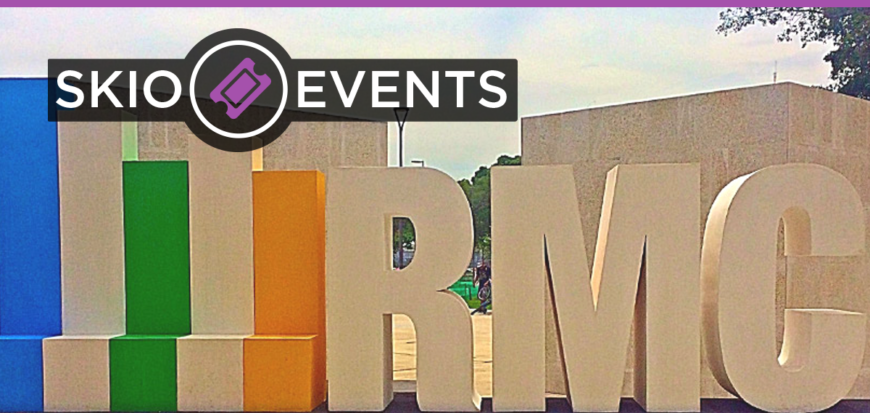 Journey to Rio Music Conference
Talented, beautiful and crazy. No, I'm not talking about Brazilian women, I'm talking about the Brazilian music industry. We're still buzzing from our trip down to the iconic coastal city for this year's Rio Music Conference, where we connected with world-class talent and members of the the vibrant dance music community in Brazil.
As if leaving the Canadian winter and and chasing the summer down to Rio during Carnaval wasn't a good enough reason to pack our bags, we were delighted to have been invited to speak on a panel at RMC.
The Music Scene in Brazil
This year's conference took place at the Museum of Tomorrow (Museu do Amanhã) and the setting could not have been more appropriate. With one topic permeating nearly all of the panels and conference events, that being the future of dance music in Brazil.
The vibrant music scene is impressive but it's clear there are a number of unique challenges in this Latin American market, and only some are related to the current economic climate. For example, the scene in some large cities like São Paulo might be dominated by genres and artists that aren't necessarily popular in other large cities like Rio. This naturally creates a sense of competition between the cities which directly impacts the sound of Brazilian artists and the choices they face when developing their brand. Certain genres of dance music are only popular in one region or Brazil alone, so producers and DJ's must decide if they want to build a fanbase and develop their brand in local markets or internationally.
The International Challenge
It's not the first time I personally have come across this challenge both as a producer and an industry professional. It is also one of the reasons why I believe online music communities and tools like SKIO could play an important role in helping local talent connect with other creators and fans in international markets. In representing a business that prides itself on understanding the value of collaborating instead of competing, I found this challenge particularly important to convey at RMC – for Brazilians to overcome and create opportunities for local talent to reach international audiences and vice versa. The language barrier being the other obvious major obstacle to accomplishing this.
Collaborate Don't Compete
The particular panel in which SKIO Music participated was "How to build a music company from nothing" featuring fellow panelists Roland Leesker (Get Physical Records) and DJ Underlord, hosted by the always-entertaining Gary Smith (ADE / RMC). We enjoyed a full room and carried on through a casual discussion, sharing insights on how to leverage one's skills and resources rather than relying on capital to grow a business or brand in the music industry.
One message that seemed to resonate with the audience and panelists was that collaborating to build a team and professional network are critical to increasing opportunities for exposure or revenue. For myself, this is true both from the perspective of music-tech company and with respect to the personal brand of an artist. One of the earliest ethos our CEO instilled in SKIO Music's DNA was in fact 'Collaborate don't Compete'.
Partnerships and Growth
Back in Vancouver, we're excited to get to work with the artists and record labels we met in Rio and this year's other industry events like International Music Summit or Amsterdam Dance Event. Through collaborations and partnerships, we'll be working closely with some of the most forward-thinking, passionate and talented producers, record labels and music schools all part of a growing SKIO family.
Keep an eye out for some exciting announcements coming soon.
---