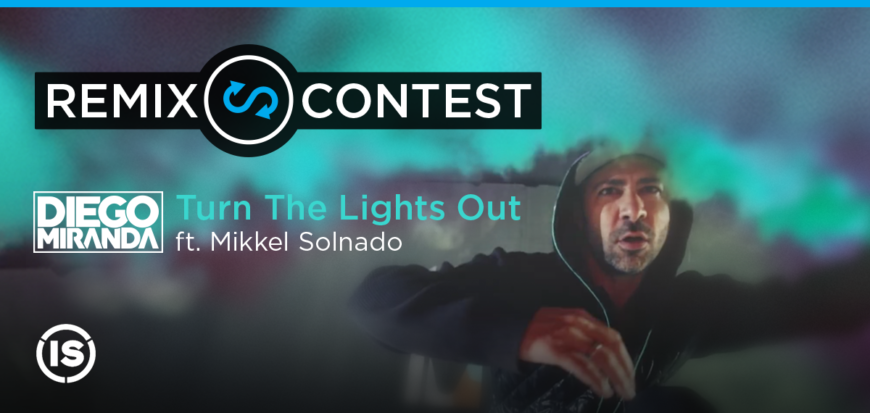 Diego Miranda Remix Contest
SKIO Music has done it again, presenting another massive remix contest, this time we are super excited to have partnered with one of Portugal's top DJ's, currently ranked at #58 in the DJ Mag Top 100, Diego Miranda!
Diego's recent single "Turn The Lights Out ft. Mikkel Solnado" recently topped both national (Portugal) and international radio charts, and now he's giving our SKIO fam access to remix the track and put some creative style on it. Mikkel Solnado's smooth vocals combined with melodic guitar plucks and massive electro synths make the commercial sounding original perfect for remixing! All of us here at SKIO Music, and of course Diego Miranda's team, can't wait to hear what you can come up with!
This veteran dance music producer and resident DJ of Ushuaia Ibiza wants young creators to put their own take on "Turn The Lights Out" and give it a new perspective. So get creative with your remix because one lucky winner will be selected for official release on Less Is More Records, have their track supported by Diego Miranda on his social networks with a reach of over 700,000 fans online, and pick up some fresh SKIO Music swag!
Turn The Lights Out ft. Mikkel Solnado' was made by Diego Miranda for MTV Portugal's 12 year anniversary. The music video has garnered over 240,0000 plays and Diego used the track in both his festival and club DJ sets. The winner of this remix contest could see their track played in front of live crowds of over 50,000 people, and even throughout his annual summer residency at Ushuaia Beach Club in Ibiza!
Happy Remixing! Looking for tips to get started? Check our Top 10 Remix Pro Tips here.
---