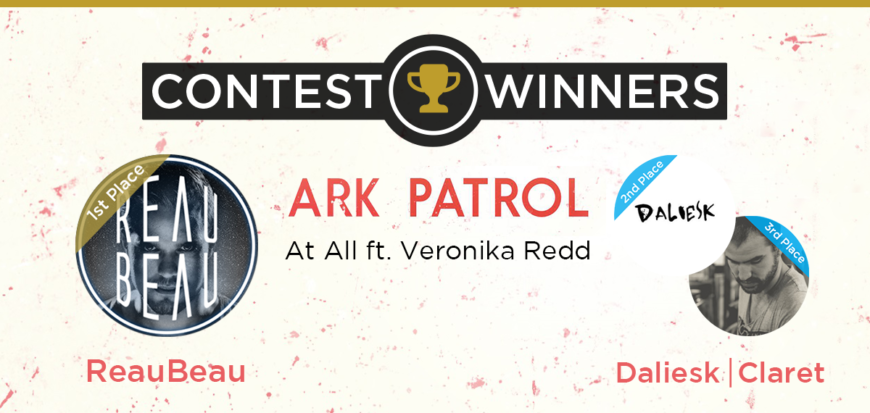 Ark Patrol Remix Contest Winner Announcement
After listening to 'At All ft. Veronika Redd' for the first time, we couldn't wait to kick off this remix contest with Ark Patrol and Heroic Recordings to see what kind of remixes you guys would make. Well, once again you guys killed it! With over 70 remixes submitted from producers in 47 different countries, there was no shortage of creativity and diversity in this bunch. It's clear there are some seriously talented young producers joining our SKIO family and making our community one of the most promising talent pools out there! So thanks to everyone who participated and submitted remixes to the contest!
First Place – Reaubeau
A huge congrats to Reaubeau for taking first place with his future bass edit of At All. This energetic remix mixes elements of future bass and trap without losing the soul and vibe of the original. So big ups to the young producer from Hilversum, Netherlands for grabbing the top spot in a tough competition!
Second Place – Daliesk
Second place goes to Peruvian producer Daliesk, who submitted one of the most creative remixes we've heard in the contest. His Nu-disco style blended nicely with some groovy melodies, housey stabs and chip-tune accents that make this remix dynamic and refreshing. Nice work Daliesk!
Third Place – Claret
Our third place winner, Claret stayed on trend with his future house remix that combines orchestral instruments with the soulful electronica of the original. We especially loved the production and edits on the vocals in this remix.
Ark Patrol Remix Contest Winner Announcement
Honourable Mentions
With so many great remixes submitted, we wanted to show some love to a few talented producers that deserve an honourable mention. Take a second and listen to some remixes that have been playing in the SKIO Music HQ all week.
On behalf of Heroic Recordings, Ark Patrol and all of us here at SKIO, thanks again to everyone who participated in the remix contest! Hope you had a great holiday and we can't wait to do some big things together in 2016!
Best vibes – The SKIO Music team
---