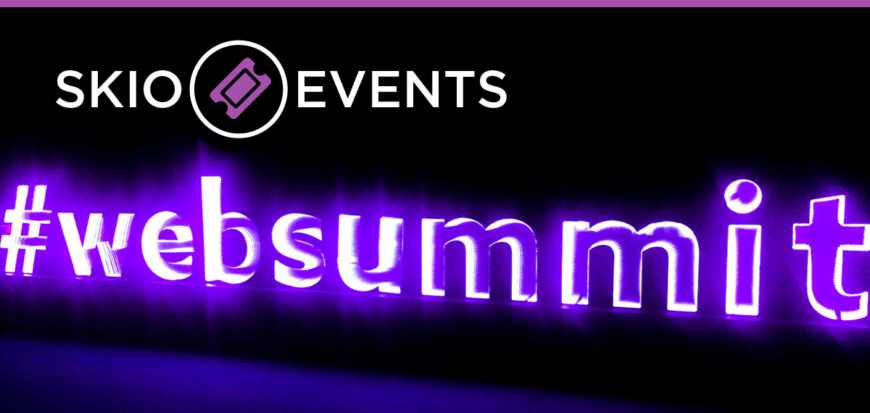 Music Summit 2015: The State of the Industry, Part II
In this three-part series, SKIO Music travels to Dublin, Ireland and gets embedded into the intersection of Music and Technology – experiencing the industry's trends and turbulence. View Part I
Collaboration and Rising Creators
One of the more romantic stories of collaboration at the dawn of the digital age was that of Postal Service (Ben Gibbard and Jimmy Tamborello) where the production of their celebrated first and only EP, Give Up was completed by mailing the stems of vocals and instrumentals back and forth through the United States Parcel Service, editing along the way. Of course, analog processes like this were quoted many times as the friction in the industry that needs to go away, and soon will with the tools available to creators today.
Splice's co-founder, Steve Martocci agreed that "it's all about the iterative process, comparing sounds and learning alongside others in the community. Demystifying the process of collaboration, and taking the studio with you." But, as rothrockdigital's Nora Rothrock emphasized, the more content you own from the beginning, the more likely you will succeed. Unfortunately, most of the collaborative services out there do not offer legitimate legal services with their promise of collaborative tools. In the end, any work created will not be properly protected through rights agreements.
On the importance of discovering new people and sounds to work with, Nadya Powell, Managing Director of Sunshine proudly stated, "We diversify to create crazy, fucked-up shit and to get away from hero-worship." Sure enough, there are plenty of spaces and places out there to diversify one's creative process.
In the end, as our friend Steve Angello, DJ and Founder of Size Records begs, "Create awesome music and just let it grow." More authentic words weren't spoken throughout the span of this year's Music Summit.
Curation and Quality
In the land of hundreds of millions of original and derivative works flooding SoundCloud, Spotify, Apple Music, Tidal, YouTube and the like, the need for filters – smart or humanized – has become a key factor in helping creators find their tribe and vice versa.
Music Management, a New Era
A common theme, and obvious tension, in the room full of creators – and those trying to monetize that content – was the realm of talent representation and its place in the digital age.
When cornered on whether his management style and tactics were still relevant, Bruce Flohr, Senior VP, Red Light Management was fast to respond, "The artists that are successful are the ones that never go away, that have conversations daily. Is it the role of the manager to hit all social networks? Spray and pray with content? No – pick the channel partners that will get you the right audience and give them better content from your artist."
"Music management is about crafting artists stories to have the audience actually give a shit"
— Bruce Flohr, Senior VP, Red Light Management
And what does it mean to manage somebody like Dave Grohl, or Miley Cyrus in this new landscape? Well, in Grohl's case, "Dave says he doesn't want to just make records, he wants to do something that matters beyond the record and that's what we see with the Sonic Highways project. In that case you trust him and let him do his thing," shrugged Flohr, in reference to the Foo Fighters project that spans media and has seen success far beyond music sales.
Miley Cyrus, on the other hand, "Miley does what Miley wants, she can cancel a tour if she doesn't get her giant prop tongue to ride out on stage," added Flohr. When an artist is groomed to embrace digital channels, and in the rare case becomes uber-mainstream, they have freedom to make big bold choices, for better or worse.
Yet with the multitude of new promotional channels, it is apparent that representation has many innovative means to not only break their new talent, but reinvigorate legacy acts as well. Icons like Dave Matthews Band and Lionel Ritchie are urged not to roll over and head to Vegas, instead, embrace innovative events like Reading Festival to find new audiences, and make their work available through a community like SKIO to activate the back catalogue and allow rising talent to work with their tracks. "Those [legacies] who were making their money off of merch, rock acts, and museums are now being reactivated by streaming and remixing," said Rothrock. Most agreed that as creators slowly gain more leverage, its in the hands of representation to pivot and embrace new promotional outlets, and to ignore MusicTech is to fail.
---
In Part III of the Music Summit Series we conclude with the panelists' final words on if things are really getting better or worse, and what's next for the serious artist who is pushing to make a living in this industry.
---