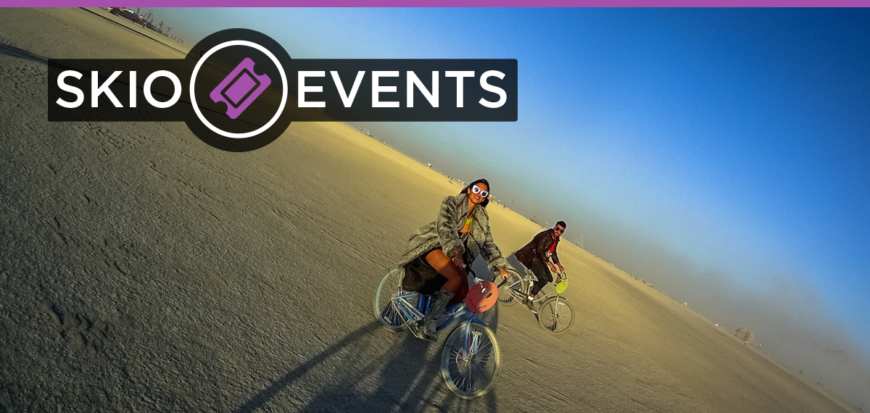 Burning Man: Inspiring Creativity
Raw creativity, collaboration, mutual respect and meaningful exchanges. These are core to SKIO's DNA and the fundamental drivers for taking part first-hand in this year's Burning Man Festival. Once a year, tens of thousands of people gather in Nevada's Black Rock Desert to create Black Rock City, a temporary metropolis dedicated to community, art, self-expression, and self-reliance. In this crucible of creativity, all are welcome.
And we were there to see the community shine.
"Radical self-expression," Larry Harvey, Burning Man's co-founder, wrote in 2004, "arises from the unique gifts of the individual. No one other than the individual or a collaborating group can determine its content. It is offered as a gift to others. In this spirit, the giver should respect the rights and liberties of the recipient."
Indeed we found this ethos and culture at the forefront of our 2015 experience. That, and dust…so very much dust.
Every year it appears that the playa expands, both in scale and in beauty. With the pedals of our bikes spinning as if the forces of gravity were something altogether different in this place, looking around, it truly felt like we had landed on the moon.
The art installations demanded our attention as we rode, from otherworldly statues and interactive UFO showcases, to The Black Rock Bijou, a legit cinematic theatre screening old-school classics. Each and every person around us became moving art, post-apocalyptic, steam-punk garb. Working cogs of the living organism. The music – the cacophony of sounds – immersing art cars, drones, tents, and bicycles. A full-sized 747 lay on its belly spewing forth good vibes while multitudes of themed sound camps pleasured every genre-obsessive soul. Camp Bubbles and Bass lived up to its name and thumped deep house and techno varietals twenty-four-seven. The Robot Heart Bus in deep playa gifted us magical sunrise sets from Bob Moses, Lee Burridge, and Acid Pauli, to name just a few.
Perhaps the most intense serenity we felt was a Saturday morning party at Disco Nights where we spent endless hours moving to some slippery Seth Troxler and Jamie Jones sets. It truly felt like we were at DC-10 in Ibiza, but instead of feeling the sea breeze of the nearby Mediterranean, we had miles and miles of endless mind-cleansing desert around us. The energy was so electric that when it came time for the last song of the day, never has a crowd been so sad for the music to fade away.
After five days if beautiful mayhem, and one of the most incredible experiences of our lives, the desert nudged us onwards. But it wasn't a melancholic feeling, it was reassurance that the very same fundamentals that drive SKIO Music are alive and well in the desert plains of Burning Man's outstretched arms. It refuelled us and gave us the motivation to get back to the creators and artists in the SKIO community to collaborate and engage with them in even more meaningful ways.
Until next year,
Good vibes!
---