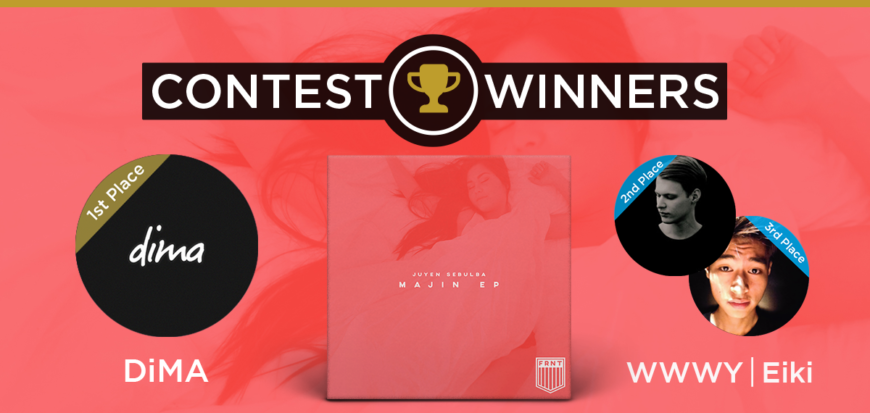 JUYEN SEBULBA REMIX CONTEST WINNER ANNOUNCEMENT!
When we teamed up with hard house prodigy, Juyen Sebulba and his label family FRNT Music / Mixmash Records and Rival Music Group to host a remix contest, we were super excited for what was to come. The SKIO team is already fans of this talented young Texan producer, and we just knew you guys would dig the fresh and unique hardstyle-electro sound of "Majin Buffalo Scout – ft. Kovalenco Gennadi". Now that the dust has settled and all the submissions have been heard, we were truly blown away by quality and level of international participation in this contest! Over 300 remixers from 50 different countries entered the contest and demonstrated – yet again – how we are all connected through music.
And now for the winners…
The quality and variety of remixes submitted to SKIO did not make it easy for Juyen and his crew to pick the winners, so we're very happy to announce that our grand prize winner, DiMA, hailing from New Orleans, USA, has taken first place with his trap remix of "Majin Buffalo Scout". DiMA will officially be released on the Majin remixes EP, not to mention winning a year of FREE remix deals on SKIO, and some gear courtesy of the fine folks at FRNT Music and Mixmash Records! DiMA's mid-tempo remix is full of fat synths and killer trap percussion that turns the hard electro original into a formidable twerk-style banger, so big ups to DiMA for pulling that off.
JUYEN SEBULBA CONGRATULATES DIMA!
Check out DiMA's remix here.
Of course, our second and third place winners receive their FRNT Music swag and complimentary SKIO remix deals for earning runner up spots in this super tight contest, but more importantly, they deserve an honorable mention and many, many listens on their wicked remixes!
Second place goes to WWWY from Chelyabinsk, Russia, for his tight bass house edit that sounds more like an original than a remix.
Check out WWWY's remix here.
Third place goes to our young friend Eiki from Osaka, Japan, for his creative hardstyle remix that pays tribute to the original while adding some fresh synths and extraordinary sounds.
Check out Eiki's remix here.
---