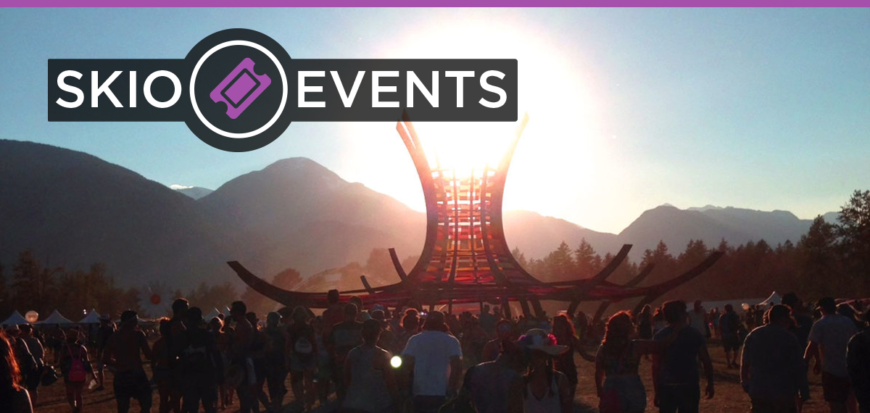 Pemberton Festival 2015: From Icons to Ingenues
This year Pemberton Music Festival impressed us with an eclectic lineup of rising stars, music legends and everything in-between. For some it was a shot at a second chance. Kendrick Lamar, who had a disappointing show last year, redeemed himself with a powerful performance, igniting the crowd with both his classic tracks as well as his most recent album. For others it was a reminder that their iconic status is well deserved. Missy Elliott sarcastically reminded some of the younger generation that she's been killing it for a couple decades before diving into a surprisingly deep set of hits that every age cohort seemed to know well. Speaking of a good sing-along, Weezer didn't disappoint with their nostalgic throwbacks that are easy to get into even if you're not a diehard fan. And Kid Cudi drew a surprisingly large crowd as even the younger attendees made a rare pilgrimage from the Base Camp tent to the Mount Currie stage to enjoy Cudi's energetic performance.
It's hard not to focus on the huge names that pieced together memorable sets this year, but I'd like to highlight one of my favourite rising stars that continues to impress me. In February of 2014, a mashup of a few songs by Outkast was anonymously released and went viral instantly. It wasn't until a few months later that an artist by the name of Steven Zhu took credit for the work, claiming that his intention was to remove any distractions and allow people to judge the music by itself.
ZHU was a late addition to the Pemby lineup and was slotted in on Thursday night before most of the festival attendees had yet arrived, but if you managed to catch his set, it may have been one of your favourites. ZHU swayed back and forth between infectiously danceable beats and hauntingly gritty melodies while hypnotizing the crowd with lights and visuals that demonstrated considerable thought. Its clear that this DJ/producer/vocalist/fashion designer has a depth of artistic talent far surpassing your average DJ, as his show encompasses a more cohesive experience. It's refreshing to see an artist who is so dedicated to showcasing the art, that he actually goes out of his way to draw attention away from himself.
It was easy to feed off the excitement of all the diehard ZHU fans near the front of the Basecamp tent as he played jams like "Faded", "Super Friends" and "Cocaine Model" (listen below, if you know what's good for you). As an artist who's only been around since 2014 there was no mystery to his setlist, but every time he started a new track it sent a wave of energy through the crowd that is usually only accomplished by more established acts.
As ZHU continues to blow up I expect him to solidify his spot within the festival circuit for years to come. It is artists like this that fill a vital roll in complementing festival headliners. One of the reasons Pemberton was so successful this year was because of the depth of established and rising talent they were able to procure. The line-up dazzled us with music icons while introducing us to the next generation of stars, and I look forward to what the organizers have in store for us in the future. Until next year…
Stay loose!
---