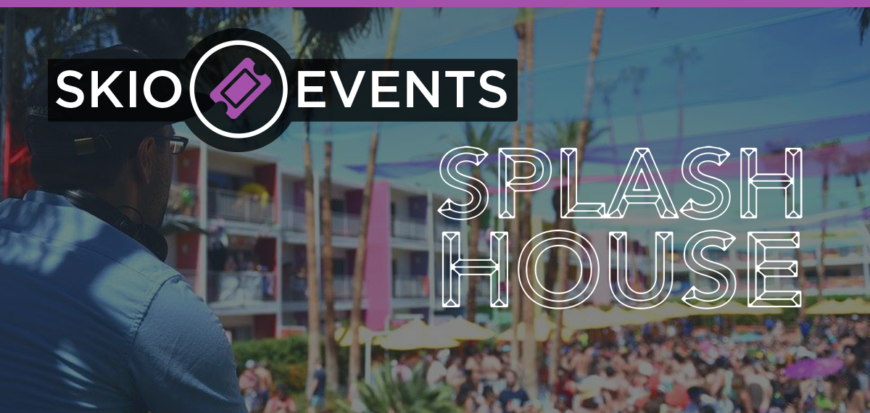 Splash House – Just Add Water
If you haven't heard of Splash House Music Festival already, you should probably just go experience it for yourself before reading any further. If you're the type that requires more than a one-sentence suggestion to make these kind of decisions, luckily there's a heap more sentences below to sway you.
You can think of Splash House as Coachella's Sahara tent… except instead of trying to survive the 40-plus degree desert while being sweat on by a bunch of bros fist pumping to mainstream electro, you're lounging in a pool on top of a pink flamingo floatie while DJs like Pat Lok (one of our Vancouver homies) make sweet, sweet love to your inner ear.
While the obvious appeal of this formula has resulted in a steadily growing number of attendees, it still maintains an intimate vibe that eludes larger land-based festivals. You also can't avoid the sense that you are surrounded by genuine music lovers (who also happen to party like it's their job). And with Splash House curating an impressive mix of established and up-and-coming artists, you're sure to to discover some spicy new talent.
As an alternative to the better known EDM festivals, Splash House curates a lineup with a mix of tropical daytime disco and grimy future bass. Pat Lok (Vancouver producer and SKIO user) was one of my favourite acts that straddles these electro sub-genres so well. Pat has found his sound in a unique combination of deep house, soul and funk that leaves your ear-buds wanting more. I dare you to listen to his track 'Boxed In' (below) and not get your groove on.
Zimmer, who is also blowing up right now, was another producer who threw down some intoxicating tropical jams. He draws his inspiration from the juxtaposition of California and Paris to create tropical disco beats that were built to live at daytime pool parties. And of course there were some more established names such as Bakermat, Thomas Jack, Cashmere Cat and RAC who didn't fail to give everyone a second wind as the sun went down.
While people debate whether tropical house/daytime disco/sunshine disco/nu disco is really here to stay, I know that when winter rolls around, I don't think I'll be the only one still in my ironic Hawaiian shirt, playing air saxophone over tropical melodies while I wait for next summer's poolside dance parties to start up again. Check out some of my favourite Splash House tracks below to hold you over until you can get to one of these events.
Stay loose!
---