WHERE MUSIC IS MADE.
SKIO is a marketplace for people to create new songs together and remix songs they love.
Grow with #MentorMondays
Learn and get inspired from our community of pros.
The SKIO Marketplace
Songs
Choose from thousands of songs in our instant remix library.
Artists
Connect and collaborate with a global community of creators.
Contests
Download free stems and win official releases, collabs, plugins and more.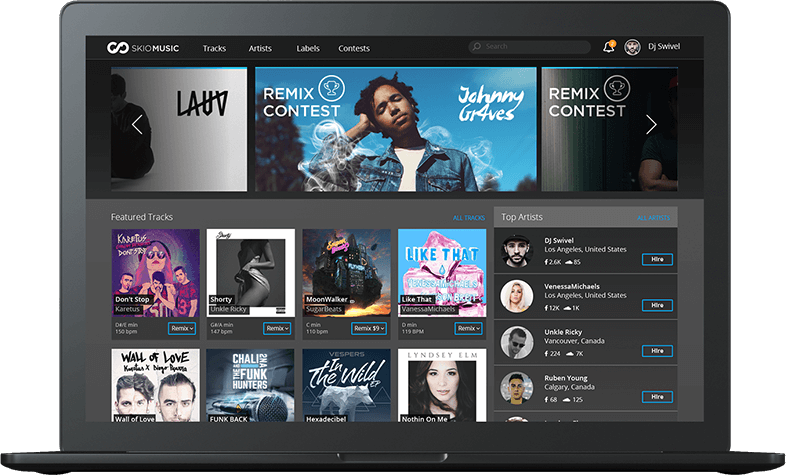 Who is SKIO for?
Music Creators
Content Owners
Home For Your Music
Enjoy unlimited storage and share your music with the world.
Global Artist Community
Get feedback, find collaborators and build lasting relationships.
Electronic Press Kit
Show off your style, get noticed and network with artists or labels.
Licensing Marketplace
Sell remix licenses to creators anywhere, effortlessly.
Marketing and Promotion
Gain thousands of followers, grow your catalog and reach millions with SKIO contests.
A&R Tools
Know your fans and discover rising talent in a global artist community.
Get Discovered with Remix Contests
Remix iyla's latest single "Juice" to win a 1 on 1 Skype session with Dj Swivel, music scholarships, plugins, and more!
Collab with Previous Winners